Inter-Region Dialogue: Upcoming Trends & Insights from COVID-19
by Human Dynamic
Wed, 9 Dec 2020

S$14
Event is over!
This event has ended and no longer available for booking.
The year 2020 has thrown unprecedented challenges to many worldwide. As we step into 2021, it is important to reflect on the lessons learnt from this pandemic and plan for a better future. Therefore, Human Dynamic is pleased to invite you for an inter-regional dialogue between its teams in Singapore, Malaysia and India; part of the dialogue will cover current business trends and how organizations can prepare for 2021; part of the dialogue will cover current and future business trends from an organizational, leadership and individual viewpoint.
Start Sales Date
Internet, Mobile & Hotline:
18 Nov 2020, 10am

Ticket sales end at 8 Dec 5pm.
---
Duration
Approximately 1 hour
(with no Intermission)


Bernice Lim
Regional Manager, Human Dynamic Singapore Senior Consultant
(M.A. Applied Psychology)

Bernice specializes in industrial organizational psychology, helping organizations increase employee engagement, productivity and wellness. She is also a vocation coach and provides consultation to clients in change management, motivational and stress-related issues. Her scope of services extends to conducting workshops and talks in the aforementioned topics.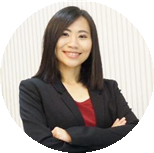 Regional Manager, Human Dynamic Malaysia Senior Consultant
(MSc. Community Counselling,
BSc. Psychology)
Xin Yuan has coached, trained, given talks, and provided consultations to clients in the areas of leadership, change & crisis management, mental health and corporate wellness. She uses an eclectic approach in her coaching practice. Her expertise broadly covers resilience training, career development, crisis management, stress management and transition management coaching.


Prachee Phule
Consultant, Human Dynamic India
Leadership & Learning, Strategic Business Unit
(M.A. Counselling Psychology)
Prachee in her 12 years of experience in the field of Psychology has interacted with a global audience in different capacities of being a trainer and a coach. She has developed and delivered trainings on topics like Diversity & Inclusion, Change Management, Emotional Management, Intercultural sensitivity, Mindfulness, Executive Presence, and Unconscious bias. She is known for her authentic and encouraging style of coaching.
Corporate package is available for Human Dynamic clients. For more details, please contact sg.office@humandynamic.com.
Price Details
(Excludes Booking Fee)
Please add to above price S$4 Booking Fee per ticket for tickets above S$40; S$3 Booking Fee per ticket for tickets between S$20.01 - S$40 and S$1 Booking Fee per ticket for tickets S$20 and below. Charges include GST where applicable.
Standard: S$14

*Includes 1 complimentary organization assessment and e-newsletter subscription for 3 months