HeARTS in ACTion Webinar (English)
by Singapore Hospice Council
Sat, 24 Oct 2020, 2pm to 3.30pm
HeARTS in ACTion Webinar (English)
Sat, 24 Oct 2020, 2pm to 3.30pm
Upon receiving Sistic's confirmation email, please click "Download E-ticket(s) Here" and "Click here to register for the Zoom Webinar" on the e-ticket. You are required to have a Zoom account to join the webinar. Your sign up is confirmed once you have received the Zoom webinar link.

Terminal illness can happen to anyone, at any age and not only to the seniors. Therefore, it is important to start early conversations and plan for your preferred end-of-life care while you are still healthy in mind and body.
Be equipped with the necessary knowledge by professionals in the...
More
Start Sales Date
Internet, Mobile & Hotline:
18 Sep 2020, 9am
---
Duration
Approximately 1 hour 30 minutes
---
Language
English
About Singapore Hospice Council
The Singapore Hospice Council (SHC), established in 1995, is a registered charity and an umbrella body representing member organisations which actively provide hospice and palliative care in Singapore. SHC is committed to improving the lives of patients with serious illnesses and to giving support to the loved ones of these patients. It aims to coordinate and promote hospice and palliative care in Singapore; to support the training of doctors, nurses, allied-health workers, caregivers, and volunteers; to improve on the quality of palliative care; and to raise public awareness. It acts as the voice of hospice and palliative care within Singapore and internationally.
About Agency for Integrated Care
The Agency for Integrated Care (AIC) aims to create a vibrant care community for people to live well and age gracefully. AIC coordinates and supports efforts in integrating care to achieve the best care outcomes for our clients. We reach out to caregivers and seniors with information on staying active and ageing well, and connect people to services they need. We support stakeholders in their efforts to raise the quality of care, and also work with health and social care partners to provide services for the ageing population. Our work in the community brings care services and information closer to those in need. For more about us, please visit www.aic.sg.
HCA Hospice Care (HCA) is Singapore's largest home hospice care provider and is a registered charity since 1989. The organisation provides comfort and support to patients with life-limiting illnesses regardless of age, religion, ethnicity, nationality and financial status. All its services are provided at no charge.

HCA is an NCSS Centre of Specialisation for palliative care and conducts palliative care training for its patients' caregivers. Its other services and programmes include day hospice care, paediatric palliative care (Star PALS), bereavement support and outreach programmes such as the Young Caregivers Programme (yCG).

HCA Hospice Care is a member organisation of the Singapore Hospice Council.
SATA Commhealth provides lifelong healthcare in the community, through preventive and primary care via our medical centres as well as mobile services for those who are vulnerable. For our disadvantaged elderly consumers, we provide home care and integrated social and healthcare, so they can age in place and with dignity. We are here to care.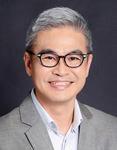 Dr Chong Poh Heng is Vice Chairman of Singapore Hospice Council. He is also a Medical Director, HCA Hospice Care. While his focus has been in raising awareness of palliative care locally, including ensuring that people are able to access quality end-of-life care particularly in their own homes, his deepest passion lies in supporting children with life-shortening conditions.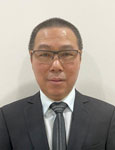 ​
Mr Sammy Leong is a Case Manager and a Certified Advance Care Planning Facilitator with SATA CommHealth. With a deep interest in Advance Care Planning, Lasting Power of Attorney and Advance Medical Directive, Sammy has successfully engaged and empowered many young and elderly individual in planning for their future.
Find out more and join in other HeARTS in ACTion events below:
HeARTS in ACTion (Day 1) on Fri, 9 October 8pm. CLICK HERE
HeARTS in ACTion (Day 2) on Sat, 10 October 2.30pm. CLICK HERE
HeARTS in ACTion Webinar (Mandarin) on Sat, 25 October 2pm. CLICK HERE
Price Details
(Excludes Booking Fee)
Please add to above price S$4 Booking Fee per ticket for tickets above S$40; S$3 Booking Fee per ticket for tickets between S$20.01 - S$40 and S$1 Booking Fee per ticket for tickets S$20 and below. Charges include GST where applicable.