Online Course: "It's Adventure Time!" - Join your kids on an exciting adventure to learn healthy eating habits your whole family can apply throughout life! [G] (December)
Show Date: Fri 03 Dec 12pm, Fri 10 Dec 12pm, Fri 17 Dec 12pm, Fri 24 Dec 12pm, Fri 31 Dec 12pm

S$69
Event is over!
This event has ended and no longer available for booking.
"IT'S ADVENTURE TIME!"
An exciting Parent/Child (or Grandparent/Grandchild) holiday activity!

Parents all over the world share the same frustrations when it comes to their children's eating habits:
-    They insist on eating fast foods, and love crispy deep-fried stuff!
-    They are constantly snacking on all things sweet and salty!
-    They drink Cola and other carbonated drinks and assure you they are drinking enough water!

Ask any parent what their biggest worry is (other than safety) when their children goes abroad for studies and they will te...
More
Public Sales
Internet :
18 Nov 2021, 9am - 30 Dec 2021, 11.59pm

Other Channels:
18 Nov 2021, 10am - 30 Dec 2021, 11.59pm
---
Language
English
---
Duration
- Pre-adventure planning (Fri - Sun: Total of 120 minutes).
- 7-day Adventure (Mon - Sun: About 30 minutes each day).
---
Advisory
Rating: General (G)
"It's Adventure Time!" is led by Edwin Wong, who founded CULTSRUS to get people "fanatical" about living more healthily without dieting, giving up their favourite foods or showing up in a gym.

Edwin spent 30+ years in the financial services industry, was Vice President in a Fortune 100 company based in USA, and CEO of a financial institution in Malaysia, before he left the industry to start his own consulting, publishing and distribution business.

He also started a journey to find a lasting way to lose fat, improve his immune system, live more healthily without drugs or supplements, feel more energetic and look better WITH MINIMUM EFFORT. He found Precision Nutrition©.

Precision Nutrition© is home to the world's top nutrition coaches, and have helped transform the lives of over 100,000 people since 2005 by combining the science of nutrition and the art of behaviour change through a personalised, sustainable, evidence and practice-based approach to losing fat, strengthening immune systems and living healthily.

Edwin is a Precision Nutrition© Certified L1 Coach, and for the last 10 years, over a 10,000 students from a leading group of private schools have attended his program on Scientific Research & Innovation, and benefitted from learning healthy eating habits.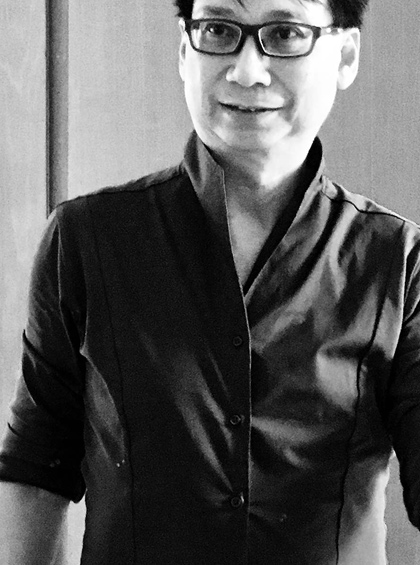 You will receive a confirmation email from SISTIC followed by an email from CULTSRUS within the next working day with the login details and instructions.

In the event that you do not receive an email from us, please check your Spam folder or notify us via email.

Kindly contact info@cultsrus.com should you have any questions about the event.

CULTSRUS reserves the right to change these terms and conditions at any time without prior notice.
Price Details
(Excludes Booking Fee)
Please add to above price S$4 Booking Fee per ticket for tickets above S$40; S$3 Booking Fee per ticket for tickets between S$20.01 - S$40, S$1 Booking Fee per ticket for tickets between S$10.01 - $20, and S$0.50 Booking Fee per ticket for tickets between $0.01 - $10. Charges include GST where applicable.