Online Course: "It's Adventure Time!" - Experience world-class Nutrition Coaching in the comfort of your home! [G] (November)
by IMAGINE GAMES
Show Date: Fri 05 Nov 12pm, Fri 12 Nov 12pm, Fri 19 Nov 12pm, Fri 26 Nov 12pm

S$69
Event is over!
This event has ended and no longer available for booking.
"IT'S ADVENTURE TIME!"
An exciting 7-day Adventure to Look, Feel & Perform Better!

If you are like millions of people around the world looking for a way to lose weight, strengthen your immune system, live more healthily, gain muscle or improve athletic performance, but WITHOUT going on diets, giving up your favourite foods or showing up in a gym, then this is the Adventure for you! 

In just 7 days (and a little pre-Adventure planning), you will gain life-changing knowledge on the science of nutrition and put into practise the same new skills that has helped transf...
More
Public Sales
Internet :
29 Oct 2021, 9am - 25 Nov 2021, 11.59pm

Other Channels :
29 Oct 2021, 10am - 25 Nov 2021, 11.59pm
---
Language
English

---
Duration
- Pre-adventure planning (Fri - Sun: Total of 120 minutes).
- 7-day Adventure (Mon - Sun: About 30 minutes each day).
---
Advisory
Rating: General (G)
"It's Adventure Time!" is led by Edwin Wong, who founded CULTSRUS to get people "fanatical" about living more healthily without dieting, giving up their favourite foods or showing up in a gym.

Edwin spent 30+ years in the financial services industry, was Vice President in a Fortune 100 company based in USA, and CEO of a financial institution in Malaysia, before he left the industry to start his own consulting, publishing and distribution business. In 30+ years, he went from a S-size active sportsman in University to an XL-size couch potato who never found the time to exercise (although he always found time for good food!), and didn't see the need to reduce his weight ("I wasn't that big", he kept saying to himself).

When Covid struck, he, like millions others, started a journey to find a lasting way to lose fat, improve his immune system, feel more energetic and look better WITH MINIMUM EFFORT. He found Precision Nutrition©.

Precision Nutrition© is home to the world's top nutrition coaches, and have helped transform the lives of over 100,000 people since 2005 by combining the science of nutrition and the art of behaviour change through a personalised, sustainable, evidence and practice-based approach to losing fat, strengthening immune systems and living healthily.

Edwin is a Precision Nutrition© Certified L1 Coach, and wants to help you get fanatical about being the best version of yourself!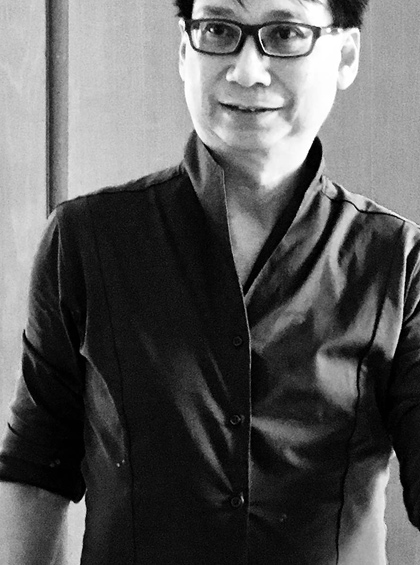 You will receive a confirmation email from SISTIC followed by an email from CULTSRUS within the next working day with the login details and instructions.

In the event that you do not receive an email from us, please check your Spam folder or notify us via email.

Kindly contact info@cultsrus.com should you have any questions about the event.

CULTSRUS reserves the right to change these terms and conditions at any time without prior notice