Online Course: NEW YEAR, NEW ME! Invest 3 days and learn how we have helped 100,000+ people EAT, MOVE & MANAGE STRESS better for life! [G] (January)
Show Date: Fri 07 Jan 6pm, Fri 14 Jan 6pm, Fri 21 Jan 6pm, Fri 28 Jan 6pm

S$69
Online Course: NEW YEAR, NEW ME! Invest 3 days and learn how we have helped 100,000+ people EAT, MOVE & MANAGE STRESS better for life! [G] (January)
Show Date: Fri 07 Jan 6pm, Fri 14 Jan 6pm, Fri 21 Jan 6pm, Fri 28 Jan 6pm

S$69
NEW YEAR, NEW ME!
Invest 3 days to change the way you EAT, MOVE and MANAGE STRESS for life!

Ready to take control of your health and get the energy, calmness, and body you've always wanted? We can help.

Unlike other programs, we don't prescribe quick-fix diets or meal plans—we help you build the skills and habits you'll need to look and feel better for the rest of your life, no matter what challenges you're facing or how hectic life gets!

Over 3 days, we will coach you how to:
• EAT BETTER, without...
More
Priority Sales
Internet :
04 Jan 2022, 9am - 05 Jan 2022, 8.59am

Other Channels:
04 Jan 2022, 9am - 05 Jan 2022, 8.59am

Public Sales
Internet :
05 Jan 2022, 9am - 27 Jan 2022, 11.59pm

Other Channels:
05 Jan 2022, 9am - 27 Jan 2022, 11.59pm
---
Language
English
---
Duration
3 days
---
Advisory
Rating: General (G)
"New Year, New Me!" is led by Edwin Wong, who founded CULTSRUS to get people "fanatical" about living more healthily without dieting, giving up their favourite foods or showing up in a gym.

Edwin spent 30+ years in the financial services industry, was Vice President in a Fortune 100 company based in USA, and CEO of a financial institution in Malaysia, before he left the industry to start his own consulting, publishing and distribution business.

He also started a journey to find a lasting way to lose fat, improve his immune system, live more healthily without drugs or supplements, feel more energetic and look better WITH MINIMUM EFFORT. He found Precision Nutrition©.

Precision Nutrition© is home to the world's top nutrition coaches, and have helped transform the lives of over 100,000 people since 2005 by combining the science of nutrition and the art of behaviour change through a personalised, sustainable, evidence and practice-based approach to losing fat, strengthening immune systems and living healthily.

Edwin is a Precision Nutrition© Certified L1 Coach, and for the last 10 years, over a 10,000 students from a leading group of private schools have attended his program on Scientific Research & Innovation, and benefitted from learning healthy eating habits.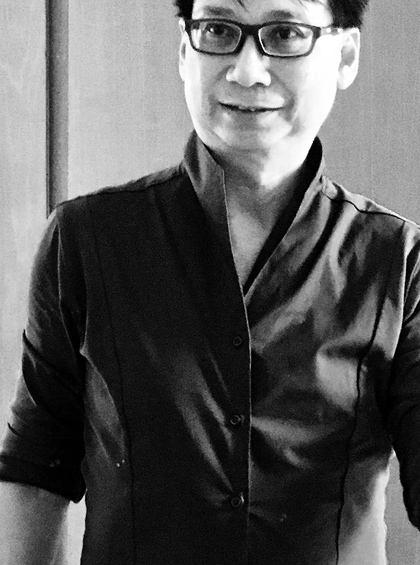 You will receive a confirmation email from SISTIC followed by an email from CULTSRUS within the next working day with the login details and instructions.

In the event that you do not receive an email from us, please check your Spam folder or notify us via email.

Kindly contact info@cultsrus.com should you have any questions about the event.

CULTSRUS reserves the right to change these terms and conditions at any time without prior notice.
Price Details
(Excludes Booking Fee)
Please add to above price S$4 Booking Fee per ticket for tickets above S$40; S$3 Booking Fee per ticket for tickets between S$20.01 - S$40, S$1 Booking Fee per ticket for tickets between S$10.01 - $20, and S$0.50 Booking Fee per ticket for tickets between $0.01 - $10. Charges include GST where applicable.
S$59 for Senior Citizen (age above 55 yrs)
Valid from 5 Jan 2022 9am onwards