Huayi 华艺节 2022
Stamp Carving Workshop with Drool Stamps
印章雕刻工作坊 (Drool Stamps)
(Singapore)
by The Esplanade Co Ltd
Sat, 12 Feb 2022 - Sun, 13 Feb 2022, 1.00pm & 5.00pm

S$28
Huayi 华艺节 2022 Stamp Carving Workshop with Drool Stamps 印章雕刻工作坊 (Drool Stamps) (Singapore)
Sat, 12 Feb 2022 - Sun, 13 Feb 2022, 1.00pm & 5.00pm

S$28
Step into the shoes of both contemporary and traditional artisans, by making your own rubber stamps at this beginner-level workshop with Drool Stamps!

As the illustrator and maker behind Drool Stamps, Rachel Ma is known for her enthralling ability to transform the seemingly mundane yet richly nostalgic snapshots of our lives into thoughtful rubber stamps. Workshop participants can look forward to learning about traditional seal carving elements inspired by her conversations with veteran seal carver Lee Boon Chye.

Capture the magic of daily life with your personalised r...
More
Start Sales Date
Esplanade&Me Priority Booking
Internet:
20 Dec 2021, 9am

SISTIC Authorised Agents:
20 Dec 2021, 10am

Esplanade Box Office:
20 Dec 2021, 12pm - 6pm

Public Sales
Internet:
21 Dec 2021 onwards, 9am

SISTIC Authorised Agents:
21 Dec 2021, 10am

Esplanade Box Office:
21 Dec 2021, 12pm - 6pm
---
Duration
Approximately 1 hour 30 minutes, no intermission
---
Language
Conducted in English.
Admission Rules of Esplanade:
SafeEntry Check-in
All patrons are required to do SafeEntry check-in at the venue via the TraceTogether app or token only. We regret that patrons who do not have the app or the token will be denied entry.
Rating/Age Limit
Admission is subject to tickets produced at the entrance.
Infants in arms or children below the age of 13 shall not be admitted.
Children 13 years and above must purchase ticket for admission.
Late Seating Advisory
You are strongly advised to be seated before the performance start time.
Latecomers will be admitted during suitable breaks, if any.
Exceptions may be made at Esplanade's discretion depending on the nature of the performance.
Photography/Video Recording Rules
No Photography, Video recording and Audio recording is allowed for this event.
Please note that photographs and videos of patrons may be taken at this event for use in our archival and publicity material.
Help Us Keep Everyone Safe
Maintain safe distancing between groups.
Keep your mask on and practice good personal hygiene.
Use the hand sanitiser provided around the centre and in the performance venues.
Strictly no food & beverage allowed in the performance venues.
Esplanade reserves the right not to admit patrons who do not comply with prevailing safe management measures.
Stay at home if you're unwell.
About Huayi's documentary-workshop series, Rekindle 关于华艺节"纪录片与工作坊:延承"
This craft workshop is part of Huayi's inaugural documentary-workshop experience, which delves into traditional Chinese crafts and their surprising connections to the more familiar contemporary trends of today.

A short documentary was commissioned to uncover the stories of traditional artisans and the sunset industries that they have dedicated their lives to. Depicted through the lens of a young contemporary artist, it aims to invoke dialogue on how we can rekindle the legacy of traditions that have laid dormant or remain unknown. This line of inquiry is strengthened by the complimentary onsite workshop.

Enrich your stamp carving workshop experience by tuning in to the conversations between Rachel Ma and Lee Boon Chye in Rekindle: Carving the Self. The former is the illustrator and rubber stamp maker behind Drool Stamps, and the latter is a veteran seal carver of Chinatown Seal Carving Souvenir – the last seal carving shop in Singapore.

Watch the short documentary, premiering 13 January 2022, 4pm on Esplanade Offstage.

华艺节首次推出"纪录片与工作坊:延承"系列,除了深入了解华人传统手艺,也发掘古早技艺和当代风潮的共通连结。

透过委制的简短纪录片,我们将夕阳行业和这些传统匠人的故事呈现在大众眼前。纪录片透过当代年轻一辈手艺人的视角,除了了解这些被众人遗忘的技艺外,也希望能唤起如何将传统与当代接轨的对话。现场举行的免费工作坊则让观影者学习徒手实践,让我们在寻找答案的过程中,有更深一层的体会。

此工作坊的短片主角为本地橡皮印章品牌Drool Stamps的设计兼创办人马馨淇,以及本地最后一家篆刻印章店"唐城篆刻印章纪念品"的资深师傅李文才。借着纪录片《延承:雕刻自我》中两个世代手艺人的对话,此次工作坊不仅仅只是学习制作,更是一个思考过去、现在与未来,如何传承技艺的契机。

纪录片将在1月13日,下午4时在Esplanade Offstage 播放。
Rachel Ma is the illustrator and stamp maker behind Drool Stamps. What began as a childhood interest in carving images out of erasers eventually evolved into an artistic haven and online business where she designs, draws and carves her own rubber stamps. Drawing inspiration from her faith, conversations with people and beauty of the everyday, Rachel's creations reimagine a better world and introduce a sense of playfulness into the humdrum of daily life.

Drool Stamps的创办人马馨淇小时候喜欢用橡皮擦刻出各种图案,而这个童年时的兴趣如今不仅是她抒发灵感的创作天堂,也成为一门线上生意,并一手包办设计、绘图和自制橡皮印章的工作。马馨淇的取材相当多元,从信仰、和他人的日常对话到身边或被忽略的美景,她希望透过这些创作刻画她心中更美好的世界,并为乏味的生活增添多一丝趣味。
From 1 Jan 2022, there will no longer be a concession for unvaccinated individuals to perform Pre-Event Testing in lieu of being fully vaccinated. All patrons aged 13 and above need to be fully vaccinated# against COVID-19.

​​​​​​#Full vaccination refers to:
• having received the appropriate regimen of World Health Organisation Emergency Use Listing (WHO EUL) vaccines including their respective duration post-vaccination for the vaccine to be fully effective, and had their vaccination records ingested in MOH's national IT systems
• recovery from a COVID-19 infection within the last 180 days

All patrons are required to do SafeEntry check-in at the venue via the TraceTogether app (version 2.11 and above) or token only. Other modes of SafeEntry check-in will not be accepted.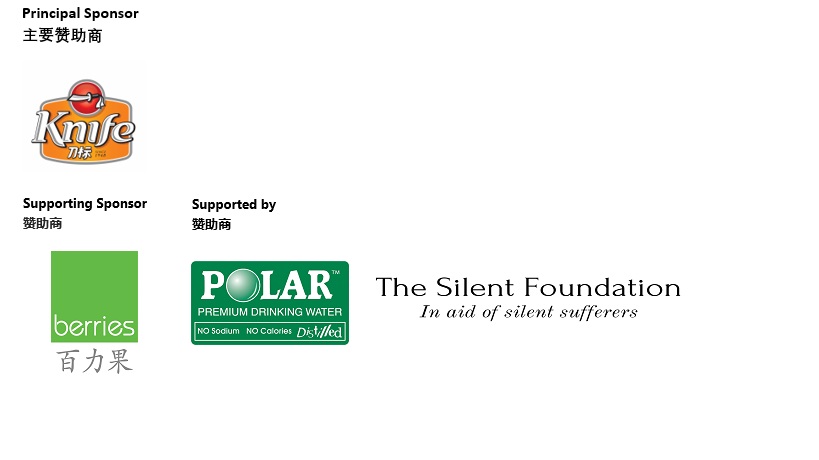 Price Details
(Excludes Booking Fee)
Please add to above price S$4 Booking Fee per ticket for tickets above S$40; S$3 Booking Fee per ticket for tickets between S$20.01 - S$40, S$1 Booking Fee per ticket for tickets between S$10.01 - $20, and S$0.50 Booking Fee per ticket for tickets between $0.01 - $10. Charges include GST where applicable.