Online Stream: TLC Classic Stories [G]
by Singapore Repertory Theatre
Valid from 13 Sep 12am to 31 Oct 11.59pm

S$25
Online Stream: TLC Classic Stories [G]
Valid from 13 Sep 12am to 31 Oct 11.59pm

S$25
Back by popular demand! Join us on an amazing journey around the world with twelve classic stories from Singapore, Canada, France, USA, Denmark and Germany. Whether you like fantasy stories, stories of good triumphing over evil, or just want to have a good laugh, we have a story for you! 

Be transported to wonderful places and back in time through the magic of storytelling, conjured by our engaging storytellers Alemay Fernandez, Daniel Jenkins, Andrew Marko and Julie Wee.

Enjoy these twelves stories from around the world:
- The Raja's Mistake (Singapore)
- Th...
More
Start Sales Date
All channels:
1 Sep 2021, 10am - 17 Oct 2021, 11.59pm
---
Language
English
---
Duration
Approximately 15 mins per story
---
Rating:
General
For more information, please visit https://www.srt.com.sg

For the latest SRT news and to be the first to find out what shows are coming up next, like us on Facebook and follow us on Instagram. To enjoy benefits like complimentary tickets, click here to become a Friend of SRT.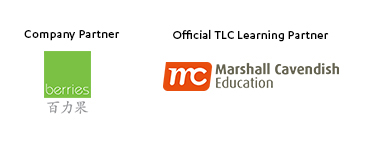 ACCESSIBLE VIDEOS
Audio described (AD) and Singapore Sign language interpreted (SgSL) videos are available for patrons who require these services. To enjoy these services, simply select the relevant option when purchasing tickets. All videos have the option to toggle closed captioning (CC) on and off.
SgSL Interpreted Video
Singapore Sign Language Interpretation (SgSL) has been included as an option for Deaf or Hard of Hearing patrons. In SgSL videos, there will be a trained SgSL interpreter visible in the bottom right corner of the screen.
Audio Described Videos
An Audio Described version of the videos have been created for patrons who are Blind or Vision Impaired. Throughout the video you will hear important non-verbal elements described by a trained Audio Describer. There are also pre-show audio files available for each show. The pre-show audio describes the character, set and setting. It is recommended to listen to the pre-show audio before watching the videos. Please go to www.srt.com.sg/classic-stories to access the pre-show audio files.
Price Details
(Excludes Booking Fee)
Please add to above price S$4 Booking Fee per ticket for tickets above S$40; S$3 Booking Fee per ticket for tickets between S$20.01 - S$40, S$1 Booking Fee per ticket for tickets between S$10.01 - $20, and S$0.50 Booking Fee per ticket for tickets between $0.01 - $10. Charges include GST where applicable.