Sound Social Series
by Arts House Limited
Wed, 9 Dec - Tue, 29 Dec 2020

S$10 - S$20
Event is over!
This event has ended and no longer available for booking.
Delve into Singapore's sound art scene with three of its cutting-edge artists Planeswalker, Zul Mahmod and weish of .gif. This series, which is held over three Wednesdays in December, explores the ever-mutable soundscapes these artists can create, through technical wizardry, unconventional performing techniques or organic instrument building.

Entity
By Planeswalker
9 Dec Wed, 8pm
A sonic-visual performance that explores micro and macro realities, Entity presents glimpses that mirror the instabilities of our times. Be immersed in a landscape of vir...
More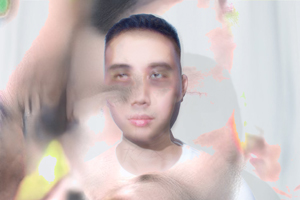 About Planeswalker
With a curiosity for blending recorded and synthesised sound, Planeswalker is an experienced electronic producer and sound artist. Eclectic and ambitious, his artistic project combines sound, art, design and performance - making up explorative live sets that are highly immersive and emotive for the audience.

Planeswalker is the second project by Mervin Wong. Originally trained in classical music, his current electronic venture mixes these instruments (viola, electric violin, recorded sounds) to form an uncanny, stirring and dramatic style. Prior to the Planeswalker debut, the artist has performed at Esplanade (Singapore), ArtScience Museum (Singapore), KLEX (Kuala Lumpur), Reykjavík (Iceland), Busan (South Korea), Sienna (Italy), Natal (Brazil).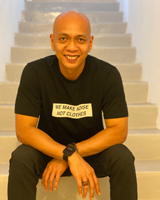 About Zul Mahmod
Zulkifle Mahmod (ZUL) is one of Singapore's leading sound artists and has been at the forefront of a generation of sound-media artists in Singapore's contemporary art development. ZUL has cut a reputation for integrating 3-D forms with 'sound constructions' and 'soundscapes', often crossing genres and collaborating with other artists.

ZUL represented Singapore with a Sound Art Performance at the Ogaki Biennale in 2006, and was Singapore's first sound artist with a full-on sound sculpture at the Singapore Pavilion of the 52nd Venice Biennale 2007. ZUL has exhibited in Singapore, Thailand, Germany, Japan, Vietnam, Italy, Moscow, China, Malaysia, Hong Kong, Taiwan, Norway and Finland. He was part of a creative talents traveling showcase in Beijing, London, New York and Singapore for Singapore Inside Out. His notable initiatives include an industrial-sound inspired soundtrack in conjunction with an Antoni Tapies exhibition at the Singapore Art Museum and winning Singapore Straits Time Life! Theatre Award 2010 for Best Sound Design (RPM by Kafai/Theatreworks).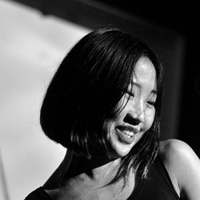 About weish
weish is a versatile artist whose work spans diverse genres, from her signature live looping solo performances to haunting trip-hop with .gif, and the more progressive and experimental sub:shaman. Her work has taken her around the globe -- from Sundance Film Festival in Utah to the Golden Melody Awards in Taipei. She has also been active as a multidisciplinary artist, collaborating with poets, filmmakers, theatre groups and visual artists to make new, boundary-pushing work.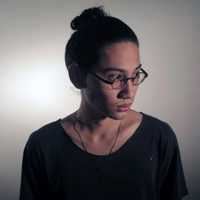 About Marc Gabriel Loh
Singapore based artist and designer Marc Gabriel Loh trained in fine arts and got his start working in the local independent music scene in 2013. He honed his musical sensibilities creating album artwork, packaging and marketing collateral for artists such as .gif, Pleasantry and sub:shaman. In recent years his work has evolved to encompass performance, designing live visuals and lighting for the stage as well as art directing music videos.
Public Sales
Internet:
5 Nov 2020, 10.00am
---
Language
English
---
Duration
Approximately 1 hour
In venue performance at Goodman Arts Centre Black box:
Measures will be taken to ensure the health and safety of all patrons at Goodman Arts Centre Black box.

This includes wearing a mask at all times for both staff and patrons, temperature taking, SafeEntry logging and observance of social distancing around the theatre.

Please be reminded to bring along your smart device for QR code scanning and e-ticket verification.

To ensure sufficient time for admission and safe distancing, please arrive at the venue at least 20 minutes before the start of the performance.

Latecomers will be admitted at suitable pauses and may be assigned a different seat based on availability.

Rating / Age Limit
Rating: Rating to be advised
Admission is subject to tickets produced at the entrance
Photography / Video Recording Rules
No Photography, video recording or audio recording is permitted for this event
Price Details
(Excludes Booking Fee)
Please add to above price S$4 Booking Fee per ticket for tickets above S$40; S$3 Booking Fee per ticket for tickets between S$20.01 - S$40 and S$1 Booking Fee per ticket for tickets S$20 and below. Charges include GST where applicable.
S$15 (In-venue)
Pay as you wish: S$10, S$15, S$20 (Live Stream)

Book your tickets now and get yourself an exclusive SIFA Notebook for free!