Live Stream: Silampil Pathinorum Adalgal From Tamil Literature Silapathikaram [G]
by Sakthi Fine Arts
Thu, 28 Jan - Sun, 07 Feb 2021

S$15
Live Stream: Silampil Pathinorum Adalgal From Tamil Literature Silapathikaram [G]
Thu, 28 Jan - Sun, 07 Feb 2021

S$15
For centuries, the ancient Indian epics and literature have been integrated and demonstrated to the audience through dance and music. 'Slipathikaram' is an earliest extant Tamil text that discusses dance and music in a broader perspective. It also vividly describes the historical and socio-cultural perspective of Tamil society of the period, its cities, the people's religious and folk traditions and their gods.
Silampil Pathinoru Adalgal is a thematic presentation based on the performance by an impeccable dancer Madhavi...
More
Start Sales Date
9 Jan 2021, 9am
---
Language
English and Tamil
---
Streaming Details
SISTIC Live stream on 28 Jan 2021. Streaming begins at 9am, viewable until 7 Feb 2021, 11.59pm.
Vimeo is blocked in the following countries because their governments have instituted a ban on the platform:
China
North Korea
Iran
Cuba
Indonesia
In addition, Vimeo is prohibited by their State Department from doing business in:
Sudan
Syria
Founded in 2012, Sakthi Fine Arts is a registered academy in Singapore for teaching Indian Dance and Music. It is dedicated to promote art and culture through teaching, artistic collaboration and performances. With the structured learning curriculum, the school gives an opportunity to learn and explore dance and to allow the art form accessible to all the art enthusiasts in the community. The school is committed to maintain the cultural and aesthetic sensibilities of Indian Arts through several performances and productions.
With the support of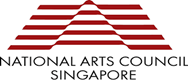 Part of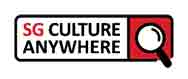 Price Details
(Excludes Booking Fee)
Please add to above price S$4 Booking Fee per ticket for tickets above S$40; S$3 Booking Fee per ticket for tickets between S$20.01 - S$40 and S$1 Booking Fee per ticket for tickets S$20 and below. Charges include GST where applicable.
20% Local/Overseas Students
Valid from 9 Jan 2021 onwards
30% Group Discount (Min 10)
Min purchase of 10 tickets
Valid from 9 Jan 2021 onwards