Kalaa Utsavam - Indian Festival of Arts 2020
Pathey Nimidam – 10-minute Tamil plays
In collaboration with RDG
by The Esplanade Co Ltd
Fri, 20 Nov - Sun, 29 Nov 2020

S$15
Event is over!
This event has ended and no longer available for booking.
RDG's annual Tamil 10-minute play festival Pathey Nimidam was founded in 2013 by festival director and theatre practitioner, Hemang Yadav. It involves the participation of numerous Tamil and non-Tamil theatre practitioners – directors, playwrights and actors – in the creation of diverse works wrought from mutual respect and cultural exchange. For the first time, the 7th edition of Pathey Nimidam is presented at Kalaa Utsavam – Indian Festival of Arts. This edition's nine narratives deal with different subject matter, but all highlight issues close to our hearts. D...
More
Start Sales Date
Internet & Mobile:
20 Oct 2020, 9am to 29 Nov 2020, 11pm

Hotline:
20 Oct 2020, 9am to 29 Nov 2020, 6pm
---
Duration
Approximately 1 hour 30 minutes
---
Language
Performed in Tamil with English subtitles
SISTIC Live stream begins at 20 Nov 8pm, viewable till 29 Nov 11.59pm
Advisory: Locker Room God and THE REUNION contain some mature content and coarse language. Recommended for 16 years and above.
Vimeo is blocked in the following countries because their governments have instituted a ban on the platform:
China
North Korea
Iran
Cuba
Indonesia

In addition, Vimeo are prohibited by their State Department from doing business in:
Sudan
Syria
Supported by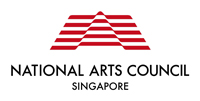 Price Details
(Excludes Booking Fee)
Please add to above price S$4 Booking Fee per ticket for tickets above S$40; S$3 Booking Fee per ticket for tickets between S$20.01 - S$40 and S$1 Booking Fee per ticket for tickets S$20 and below. Charges include GST where applicable.