HeARTS in ACTion: The Sketchbook & Panel Discussion
by Singapore Hospice Council
Sun, 18 Oct 2020 & Sat, 31 Oct 2020, 3.00pm to 4.00pm
Event is over!
This event has ended and no longer available for booking.
For those who have missed the World Hospice Palliative Care Day 2 LIVE, fret not! Let us bring you through the re-screening of "The Sketchbook" and a panel discussion facilitated by Sherman Ho from Singapore Film Society to learn more about the importance of end-of-life planning.

"The Sketchbook"
"The Sketchbook" is a short clip produced by mm2 Entertainment Pte Ltd, inspired by a true event that tells how a young artistic boy suffering from cancer finds friendship in a palliative care nurse. In the darkest moments of his life, the nurse stands by him ...
More
Start Sales Date
Internet, Mobile & Hotline:
14 Oct 2020, 9am
---
Duration
Approximately 1 hour
---
Language
- English
- Mandarin
About Singapore Hospice Council
The Singapore Hospice Council (SHC), established in 1995, is a registered charity and an umbrella body representing member organisations which actively provide hospice and palliative care in Singapore. SHC is committed to improving the lives of patients with serious illnesses and to giving support to the loved ones of these patients. It aims to coordinate and promote hospice and palliative care in Singapore; to support the training of doctors, nurses, allied-health workers, caregivers, and volunteers; to improve on the quality of palliative care; and to raise public awareness. It acts as the voice of hospice and palliative care within Singapore and internationally.
新加坡慈怀理事会成立于1995年,是个代表全国慈怀疗护机构的注册慈善团体。新加坡慈怀理事会致力于改善重症患者的生活,并为患者的亲人提供支持。新加坡慈怀理事会也负责协调和推广慈怀疗护在新加坡的发展;为医生、护士、医疗人 员、看护者及义工提供培训,以及提高慈怀疗护在新加坡的服 务质量以及提升民众意识。新加坡慈怀理事会在新加坡和国际领域为慈怀疗护发声。
Forum Discussion on Sat, 10 October 2020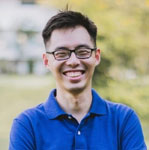 Sherman Ho is the Partnerships and Project Development Director in the Singapore Film Society and the co-founder of Happiness Initiative, a social enterprise that translates the science of happiness and well-being into actions that people can take. He is very passionate about building inclusive communities, and understanding how we can make the world a kinder, more empathetic place in a sustainable way.

Dr Yee Choon Meng has been working as a Palliative Care Specialist at Department of Palliative Medicine, Tan Tock Seng Hospital since 2014. He is now the Head of Dover Park Hospice Home Care service. He has a special interest in cancer pain management and believes in providing multidisciplinary holistic care, to journey with patients and their family till the end.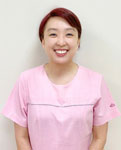 Nicole Peng is a senior palliative care nurse at HCA Hospice Care. She has 12 years of nursing experience, with 7 years spent in paediatric oncology and 5 years with HCA Star PALS, a paediatric service for children and minors with life-limiting or life-threating illnesses. She is currently serving elderly patients who require home palliative care.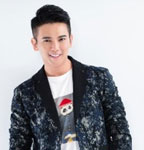 Nick Shen Weijun is a media personality who contributes immensely to the arts and culture scene in Singapore. Besides dedicating his time to arts and culture, Nick actively volunteers for various charities including Buddhist Compassion Relief Tzu Chi Foundation, Singapore, one of Singapore Hospice Council's members.
Find out more and join in other HeARTS in ACTion events below:
HeARTS in ACTion Webinar (English) on Sat, 24 October 2pm. CLICK HERE
HeARTS in ACTion Webinar (Mandarin) on Sun, 25 October 2pm. CLICK HERE
Price Details
(Excludes Booking Fee)
Please add to above price S$4 Booking Fee per ticket for tickets above S$40; S$3 Booking Fee per ticket for tickets between S$20.01 - S$40 and S$1 Booking Fee per ticket for tickets S$20 and below. Charges include GST where applicable.