HeARTS in ACTion (Day 1)
《一心一意》(第一日)
Fri, 9 Oct 2020, 8pm to 9.15pm
Event is over!
This event has ended and no longer available for booking.
Join us in celebrating the World Hospice and Palliative Care Day (WHPCD) over 2 days on 9 and 10 October 2020! Specially brought to you by Singapore Hospice Council (SHC) and hosted by JCI's Ten Outstanding Young Persons of the World, Actor Nick Shen and Vanessa Tan, to honour the contributions of our palliative healthcare heroes.

Look forward to a night of heartfelt performances from artistes, healthcare workers, and volunteers! In addition, have meaningful conversations w...
More
CLICK HERE to join us in our second day of celebrating the World Hospice and Palliative Care Day LIVE on 10 October 2020! Specially brought to you by Singapore Hospice Council to honour the contributions of our healthcare workers, caregivers and volunteers in the palliative care sectors.

Facilitated by Sherman Ho from Singapore Film Society, HeARTS in ACTion Day 2 features:

Academy Award-nominated documentary- "End Game"
Where will loved ones spend their last days? Who will be in the room? What feelings and secrets need to be shared with family before it is too late?

Understand the importance of end-of-life planning through a 40-mins short documentary film "End Game" produced by Academy Award-winning filmmakers Rob Epstein and Jeffrey Friedman. The film talks about terminally ill patients in a San Francisco hospital meeting medical practitioners seeking to change the perception around life and death.

"The Sketchbook"
"The Sketchbook" is a short clip produced by mm2 Entertainment Pte Ltd, inspired by a true event that tells how a young artistic boy suffering from cancer finds friendship in a palliative care nurse. In the darkest moments of his life, the nurse stands by him and encourages him to aim for the stars. His dreams of wanting to put his artwork in a gallery is brought to reality with the help of his loved ones and his caring nurse. Till the very end, their friendship will never be forgotten.

Panel Discussion (Building a Relationship with Death: Coming to Terms with Dying)
Joining Dr Yee Choon Meng, who has been working as a Palliative Care Specialist at Department of Palliative Medicine in Tan Tock Seng Hospital and Head of Dover Park Hospice Home Care Service, as the panellists would be Ms Nicole Peng, senior palliative care nurse of HCA Hospice Care. She is also the nurse who attended to the young patient in "The Sketchbook" and will share her personal experience of taking care of him and how family and society can provide support to patients during their last stage of life. Media personality and active volunteer for various charitable foundations, Nick Shen, who had been the caregiver of his mother when she was receiving palliative care, will also be joining the session.
Start Sales Date
Internet, Mobile & Hotline:
18 Sep 2020, 9am
---
Duration
Approximately 1 hour 15 minutes
---
Language
English
About Singapore Hospice Council
The Singapore Hospice Council (SHC), established in 1995, is a registered charity and an umbrella body representing member organisations which actively provide hospice and palliative care in Singapore. SHC is committed to improving the lives of patients with serious illnesses and to giving support to the loved ones of these patients. It aims to coordinate and promote hospice and palliative care in Singapore; to support the training of doctors, nurses, allied-health workers, caregivers, and volunteers; to improve on the quality of palliative care; and to raise public awareness. It acts as the voice of hospice and palliative care within Singapore and internationally.
新加坡慈怀理事会成立于1995年,是个代表全国慈怀疗护机构的注册慈善团体。新加坡慈怀理事会致力于改善重症患者的生活,并为患者的亲人提供支持。新加坡慈怀理事会也负责协调和推广慈怀疗护在新加坡的发展;为医生、护士、医疗人 员、看护者及义工提供培训,以及提高慈怀疗护在新加坡的服 务质量以及提升民众意识。新加坡慈怀理事会在新加坡和国际领域为慈怀疗护发声。
Special Appearance Guest on Fri, 9 October 2020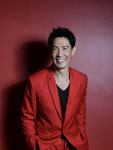 Edmund Chen, an internationally-known celebrity who believes in cultivating a greater sense of sharing, helping one another and doing good deeds for the greater good of the society. He is also an accomplished artist who has received an esteem award for the certification of Guinness World Records, Singapore Book of Records and the A*STAR for the Longest Drawing by an Individual with a distance of over 601m.

Performers on Fri, 9 October 2020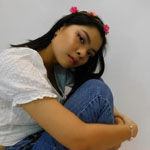 Ms Tan Yuqing, also known as YQ, is a singer-songwriter and Mezzo Soprano singer with the Singapore Symphony Youth Choir. She has been invited to perform at many community, corporate and charity events. She has also performed at Genting Highlands Arena of Stars, Johor Bahru, Kuala Lumpur, Batam Island, Beijing and Maddela in Philippines.
Her debut single "OUTERSPACE" was released in January 2020. Her second single "I.L.Y.M" was released in July 2020 and was added to 10 Spotify Editorial Playlists.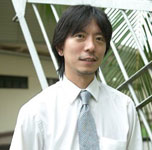 Dr Alex Su is the Chief of Recovery Care Department who has led major changes in the care model for the long stay psychiatric patients in Institute of Mental Health. He has also led a ward to improve end of life care for long stay patients with terminal conditions – the multi-disciplinary team together with experts from Tan Tock Seng Hospital and a strong team of volunteers improved the care for this group of patients and their caregivers.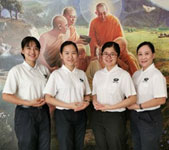 Buddhist Compassion Relief Tzu Chi Foundation, Singapore will be putting up a performance by a group of nurses and therapists from the Home care team, looking after palliative care patients. Together with Nick Shen, they will be presenting a sign language of the song, Give Love. Sign language is a significant part of Tzu Chi's humanistic culture and the passion in sign language is deeply connected with their founder, Master Cheng Yen's teaching, which advocates Great love that goes beyond language.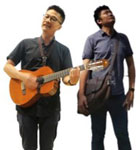 Mr Edwin Sim. An ex-law enforcer, a leader, a singer, a speaker, a thinker, a volunteer, the founder and Principal Consultant of 5hue, a boutique consulting and training practice. Mr Andrew Ng. A dreamer, a writer, a singer, a teacher, an educator, a volunteer, a volunteer manager, a lead in culture and organizational development at HCA Hospice Care. Together, they form the duet group- "SIMmeriNG"! Their inaugural performance for your eyes only, "Me & You" is composed by a group of Republic Polytechnic students in the Diploma in Sonic Arts for their Final-Year-Project in 2019/2020. This is dedicated to those on the palliative journey, for all the caregivers, doctors, nurses and volunteers who stand by their loved ones.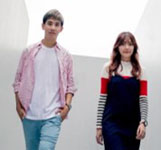 CurryPop, Inspired by a local Singaporean delight, the Curry Puff (also known endearingly to the locals as "Curry Pok"), was born in 2016. An acoustic duo that comprises of Daniel Ong (vocals & guitar) and Seow Ting (vocals & piano), they aim to bring tasty and fresh bilingual (English and Mandarin) music with a proud local flavour, much akin to their quirky band name.
Biography (Live Conversations)
Conversational Break-Out Session on Fri, 9 October 2020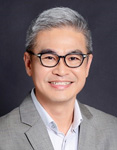 Dr Chong Poh Heng is Vice Chairman of Singapore Hospice Council. He is also a Medical Director, HCA Hospice Care. While his focus has been in raising awareness of palliative care locally, including ensuring that people are able to access quality end-of-life care particularly in their own homes, his deepest passion lies in supporting children with life-shortening conditions.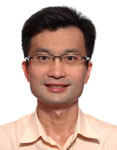 Dr Raymond Ng is a senior consultant in palliative care in Woodlands Health Campus . He believes in the power of narrative medicine and advance care planning in bringing person centred care to the heart of medicine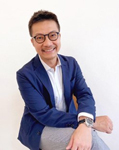 Edwin Sim is a learning and organizational development consultant who actively volunteers and contributes his time as a facilitator in the youth outreach programs with HCA Hospice Care. After the sudden departure of his late father, Edwin realised the importance of making plans for "leaving well" so that he and his family can live well.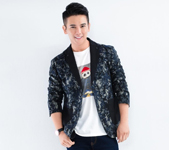 Nick Shen Weijun is a media personality who contributes immensely to the arts and culture scene in Singapore. Besides dedicating his time to arts and culture, Nick actively volunteers for various charities including Buddhist Compassion Relief Tzu Chi Foundation, Singapore, one of Singapore Hospice Council's member.
Find out more and join in other HeARTS in ACTion events below:
HeARTS in ACTion (Day 2) on Sat, 10 October 2.30pm. CLICK HERE
HeARTS in ACTion Webinar (English) on Sat, 24 October 2pm. CLICK HERE
HeARTS in ACTion Webinar (Mandarin) on Sun, 25 October 2pm. CLICK HERE
Price Details
(Excludes Booking Fee)
Please add to above price S$4 Booking Fee per ticket for tickets above S$40; S$3 Booking Fee per ticket for tickets between S$20.01 - S$40 and S$1 Booking Fee per ticket for tickets S$20 and below. Charges include GST where applicable.