A Green Dot
by RAW Moves Ltd
Wed, 23 Dec 2020, 8pm - Fri, 1 Jan 2021, 11.59pm

S$5 - S$50
Event is over!
This event has ended and no longer available for booking.
A Little RAW, an inclusive young dancers company, brings you on a journey to discover how one adapts and strives in an environment that divides. Inspired by the green movement of guerrilla gardening, we hope to dissolve the grids that society has built through dancing without boundaries… gardening without boundaries…

More than ever, your support is vital in enabling the arts to thrive in the future. Help us move forward and create more meaningful arts that inspire. Your generosity is truly appreciated and will bring us closer together.

Donate here to RAW Moves: More
Start Sales Date
23 Nov 2020, 9am to 1 Jan 2021, 11.50pm
---
Duration
Approximately 25 minutes
---
Language
English
---
Rating
General
SISTIC Live stream begins at 23 Dec 2020 8pm, viewable till 1 Jan 2021, 11.59pm.
About RAW Moves

Established in 2011, RAW Moves is a contemporary dance company, which focuses its establishment, connection and direction of work with the spirit of inquiry.

RAW Moves Ltd is a recipient of the National Arts Council's Major Company Scheme for the period from 1 April 2019 to 31 March 2022.

About A Little RAW Company

A Little RAW Company (ALR) an inclusive young dancers' company based in Singapore, for children and youths aged 10 years and above. The company aims to make original dance with new perspectives, space and audiences, while celebrating the creative potential of people with different abilities.

Contemporary dance techniques and movement improvisation frame the basic training programme for the young dancers.

ALR is facilitated by Ms Wong Wai Yee, Artistic Director of Moving Arts. Occasionally, guest instructors and choreographers may be engaged to expose the students to varied dance styles and repertories. These diverse training will culminate to a year-end performance annually.

For more information, please visit: rawmoves.net
Follow us Instagram @rawmovessg and on Facebook: RAW Moves

About Gateway Theatre

Gateway Theatre is a creative arts space in the heart of Bukit Merah, home to performances big and small, of various genres and styles. As an arts centre, it supports and showcases made-in-Singapore performing arts, while developing an appreciation of the arts within the heartlands of Bukit Merah and Singapore. It is a place that allows artistes to explore their creativity and encourages the public to explore their imagination.

For more information, please visit theatre.gateway.sg
Follow us on Instagram @GatewaySG and on Facebook @GatewayTheatreSG
Vimeo is blocked in the following countries because their governments have instituted a ban on the platform:
China
North Korea
Iran
Cuba
Indonesia

In addition, Vimeo are prohibited by their State Department from doing business in:
Sudan
Syria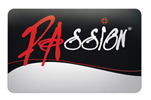 Official Legal Consultant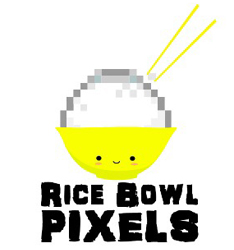 Price Details
(Excludes Booking Fee)
Please add to above price S$4 Booking Fee per ticket for tickets above S$40; S$3 Booking Fee per ticket for tickets between S$20.01 - S$40 and S$1 Booking Fee per ticket for tickets S$20 and below. Charges include GST where applicable.
Pay-as-you-wish: S$50, S$30, S$10, S$5