da:ns festival 2020
Friedemann Vogel - Incarnation of Dance
Directed by Katja Trautwein (Germany)
by The Esplanade Co Ltd
Mon, 12 Oct - Sat, 31 Oct 2020

S$12
Event is over!
This event has ended and no longer available for booking.
Friedemann Vogel, principal dancer for leading German company Stuttgart Ballet, has performed at some of the world's most prestigious venues, dazzling audiences as he emerged as one of the most important male ballet dancers of the 21st century. In 2015, Vogel was given the national title Kammertänzer - the highest honour that can be bestowed on a dancer in Germany.

This documentary follows the German ballet superstar for over half a year in 2018 as his work takes him around the world. Offering a glimpse of his everyday life as he travels to Stockholm for the Royal Sw...
More
Start Sales Date
Internet & Mobile:
24 Sep 2020, 9am to 31 Oct 2020, 11pm

Hotline:
24 Sep 2020, 9am to 31 Oct 2020, 6pm
---
Duration
Approximately 1 hour
---
Language
German with English subtitles
SISTIC Live stream begins at 12 Oct 8pm, viewable till 31 Oct 11.59pm
Each ticket has a limited number of viewing entries
Content is geo-locked to Singapore
About Friedemann Vogel

Friedemann Vogel was born in Stuttgart. He completed his ballet studies at the Académie de Danse Classique Princesse Grace in Monte Carlo with the help of a John Gilpin scholarship. Vogel's talent was recognised early on and he received several important awards at the beginning of his career. In 1997, he won the Prix de Lausanne as well as the gold medals at the Prix de Luxembourg and the Italian Eurocity Competition. In 1998, he won the USA International Ballet Competition in Jackson, Mississippi.

Vogel has been a member of the Stuttgart Ballet ensemble since September 1998 and a Principal dancer since the 2001/2002 season. In 2002, he won the coveted Erik Bruhn Prize in Toronto. Vogel has been voted Dancer of the Year twice in 2010 and 2019 by leading European dance magazine Tanz. In 2011, he was named Best Dancer by Italian dance publication Danza&Danza.

Vogel's repertoire includes title roles in classic ballets as well as principal roles in contemporary productions by choreographers such as John Cranko, George Balanchine, Jerome Robbins, Jiří Kylián, Kenneth MacMillan, John Neumeier, William Forsythe and Wayne McGregor.

Over his career, Vogel has been invited to participate as a guest artist in productions staged by the world's leading companies, including the Mariinsky Theatre in St. Petersburg, the Bolshoi Theatre in Moscow, La Scala in Milan, the English National Ballet, the National Ballet of China, the Tokyo Ballet and the Royal Swedish Ballet, and many others. Since September 2014, Vogel has been a guest performer at the Mikhailovsky Theatre in St. Petersburg. In 2015, he was awarded the title of Kammertänzer - the highest honour possible for a dancer in Germany, and in 2016, he was awarded the Prix MAYA. He will be receiving the Outstanding Performer Award at the 2020 Deutscher Tanzpreis (German Dance Prize), which has been awarded annually since 1983.

About Leonard Küßner (Music Composer)

Leonard Küßner is a German composer and orchestrator who works across film, theatre and concert halls. After completing his basic education in percussion and piano, he studied composition with a focus on film scoring at the Filmakademie Baden-Württemberg in Ludwigsburg. This was followed by various commissions for film scores, interdisciplinary performances and theatre productions. Films scored by Küßner not only received numerous awards but have been screened at different film festivals worldwide. In 2018, Leonard Küßner made his Cannes debut at the 71st Cannes Film Festival and received a nomination for "Best Film Music" at the 2018 Deutsche Filmmusikpreis (German Film Music Awards). Leonard Küßner is also a guest lecturer at the Popakademie Baden-Württemberg, a German public conservatory for popular music based in Mannheim.

About Farina Hasak (Film Editor)

Farina Hasak is a German editor based in Ludwigsburg, Germany. She graduated from the Filmakademie Baden-Württemberg in 2020 with a diploma in editing. As an editor, her work is centred on documentaries and non-fictional content.

About Katja Trautwein (Director and Producer)

Katja Trautwein is a German television journalist who specialises in news and cultural programmes. She studied directing at the Filmakademie Baden-Württemberg with a focus on TV journalism before graduating with a diploma in 2019. As a student director and producer, Katja has produced cultural and educational documentaries as well as short features. She has worked on various film projects in other capacities,in addition to acting as a news presenter for a regional television channel. She is currently a freelance reporter for Germany's public service broadcasters. She has also been taking private ballet lessons for over twenty years.

Supported by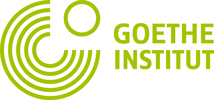 Price Details
(Excludes Booking Fee)
Please add to above price S$4 Booking Fee per ticket for tickets above S$40; S$3 Booking Fee per ticket for tickets between S$20.01 - S$40 and S$1 Booking Fee per ticket for tickets S$20 and below. Charges include GST where applicable.