Huayi 华艺节 2022
Chinese Traditional Motifs Stencilling Workshop with tobyato
华族传统纹样模板工作坊 (tobyato)
(Singapore)
by The Esplanade Co Ltd
Sat, 19 Feb 2022 - Sun, 20 Feb 2022, 1.00pm & 5.00pm

S$28
Huayi 华艺节 2022 Chinese Traditional Motifs Stencilling Workshop with tobyato 华族传统纹样模板工作坊 (tobyato) (Singapore)
Sat, 19 Feb 2022 - Sun, 20 Feb 2022, 1.00pm & 5.00pm

S$28
What is the significance behind the dragons, phoenixes and tigers that adorn the backdrops and panels of traditional Chinese street opera? Uncover their symbolism through time as they continue to appear in art murals and fashion of today, and incorporate them within your own tote bag design in this workshop with tobyato!

Tobyato will be sharing the compelling stories of traditional motifs gleaned from his conversations with veteran Chinese street opera backdrop painter Leong Fong Hwa. These insights and inspirations will be integrated within his Huayi-exclusive stencil designs, w...
More
Start Sales Date
Esplanade&Me Priority Booking
Internet:
20 Dec 2021, 9am

SISTIC Authorised Agents:
20 Dec 2021, 10am

Esplanade Box Office:
20 Dec 2021, 12pm - 6pm

Public Sales
Internet:
21 Dec 2021 onwards, 9am

SISTIC Authorised Agents:
21 Dec 2021, 10am

Esplanade Box Office:
21 Dec 2021, 12pm - 6pm
---
Duration
Approximately 1 hour 30 minutes, no intermission
---
Language
Conducted in English.
Admission Rules of Esplanade:
SafeEntry Check-in
All patrons are required to do SafeEntry check-in at the venue via the TraceTogether app or token only. We regret that patrons who do not have the app or the token will be denied entry.
Rating/Age Limit
Admission is subject to tickets produced at the entrance.
Infants in arms or children below the age of 13 shall not be admitted.
Children 13 years and above must purchase ticket for admission.
Late Seating Advisory
You are strongly advised to be seated before the performance start time.
Latecomers will be admitted during suitable breaks, if any.
Exceptions may be made at Esplanade's discretion depending on the nature of the performance.
Photography/Video Recording Rules
No Photography, Video recording and Audio recording is allowed for this event.
Please note that photographs and videos of patrons may be taken at this event for use in our archival and publicity material.
Help Us Keep Everyone Safe
Maintain safe distancing between groups.
Keep your mask on and practice good personal hygiene.
Use the hand sanitiser provided around the centre and in the performance venues.
Strictly no food & beverage allowed in the performance venues.
Esplanade reserves the right not to admit patrons who do not comply with prevailing safe management measures.
Stay at home if you're unwell.
About Huayi's documentary-workshop series, Rekindle 关于华艺节"纪录片与工作坊:延承"
This craft workshop is part of Huayi's inaugural documentary-workshop experience, which delves into traditional Chinese crafts and their surprising connections to the more familiar contemporary trends of today.

A short documentary was commissioned to uncover the stories of traditional artisans and the sunset industries that they have dedicated their lives to. Depicted through the lens of a young contemporary artist, it aims to invoke dialogue on how we can rekindle the legacy of traditions that have laid dormant or remain unknown. This line of inquiry is strengthened by the complimentary onsite workshop.

Join contemporary illustrator and street artist Toby Tan (tobyato) as he chats about traditional Chinese motifs with Leong Fong Hwa in Rekindle: Enter the Dragon. Leong Fong Hwa is a second-generation owner of Leong Shin Wah Art Studio — one of the last few shops that produces backdrops and panels for Chinese street opera performances in Singapore.

Watch the short documentary, premiering 18 January 2022, 4pm, on Esplanade Offstage.

华艺节首次推出"纪录片与工作坊:延承"系列,除了深入了解华人传统手艺,也发掘古早技艺和当代风潮的共通连结。

透过委制的简短纪录片,我们将夕阳行业和这些传统匠人的故事呈现在大众眼前。纪录片透过当代年轻一辈手艺人的视角,除了了解这些被众人遗忘的技艺外,也希望能唤起如何将传统与当代接轨的对话。现场举行的工作坊则让观影者学习徒手实践,让我们在寻找答案的过程中,有更深一层的体会。

在《延承:与龙同行》纪录片中,横跨当代插图与街头艺术的陈迅艺(tobyato)与历史悠久的"梁宣华广告画室"第二代掌门人梁丰华畅谈华族传统纹样。该画室也是我国所剩无几,专门制作传统街戏布景与门板的业者。

纪录片将在1月18日,下午4时在Esplanade Offstage 播放。
Toby Tan, better known as tobyato, is an illustrator and visual artist of many mediums. From sprawling murals to digital graphics to brand collaborations, his artworks often depict bold renderings of traditional Chinese motifs which reflect his personality and roots. A lover of street culture, he has been building a portfolio of works commissioned by the likes of G-SHOCK, Shake Shack, Levi's and Asics among others.

以tobyato之名发表作品的陈迅艺,是插画师也是视觉艺术家,而且创作媒介多元。无论是庞大的壁画、数码艺术还是和知名品牌的合作案,陈迅艺的作品往往将中国传统纹样进行大胆的诠释,反映其个性与文化根源。热爱街头文化的他,合作过的品牌无数,广为人知的就包括G-SHOCK、Shake Shack、Levi's牛仔裤和 ASICS等等。
From 1 Jan 2022, there will no longer be a concession for unvaccinated individuals to perform Pre-Event Testing in lieu of being fully vaccinated. All patrons aged 13 and above need to be fully vaccinated# against COVID-19.

​​​​​​#Full vaccination refers to:
• having received the appropriate regimen of World Health Organisation Emergency Use Listing (WHO EUL) vaccines including their respective duration post-vaccination for the vaccine to be fully effective, and had their vaccination records ingested in MOH's national IT systems
• recovery from a COVID-19 infection within the last 180 days

All patrons are required to do SafeEntry check-in at the venue via the TraceTogether app (version 2.11 and above) or token only. Other modes of SafeEntry check-in will not be accepted.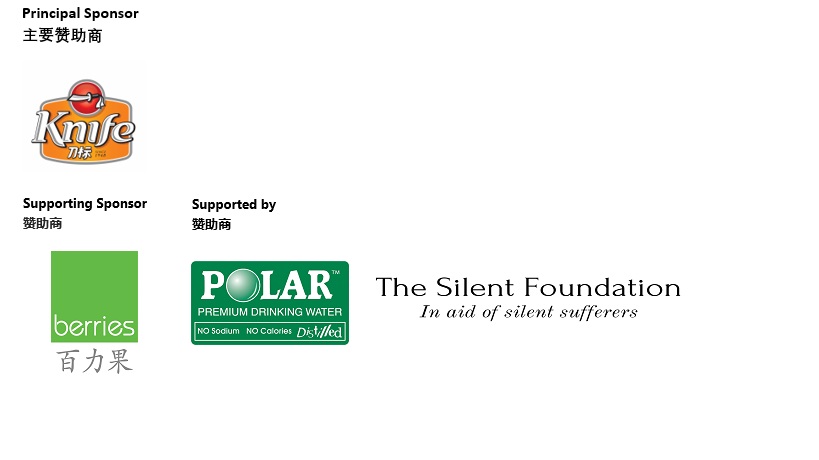 Price Details
(Excludes Booking Fee)
Please add to above price S$4 Booking Fee per ticket for tickets above S$40; S$3 Booking Fee per ticket for tickets between S$20.01 - S$40, S$1 Booking Fee per ticket for tickets between S$10.01 - $20, and S$0.50 Booking Fee per ticket for tickets between $0.01 - $10. Charges include GST where applicable.