Girls Like That
by Singapore Repertory Theatre
Thu, 16 Dec - Sun, 19 Dec 2021

Seat Map
S$25 - S$35
Girls Like That
Thu, 16 Dec - Sun, 19 Dec 2021

S$25 - S$35
Trigger warning: bullying, shaming, strong language
"Girls got to stick together, right?"
After a photo of Scarlett goes viral, rumours spread like wildfire as her "friends" retweet and repost, threatening her reputation and turning the friendship toxic. ​
They grew up together, but is one bad photo enough to turn them on one of their own?​
An urgent and explosive play that explores the toxicity of social media, Girls Like That shines a spotlight on "cancel culture" and how young friendships can conform to herd mentality in a searc...
More
Start Sales Date
Internet & Other Channels (excluding SISTIC Authorised Agents):
21 Oct 2021, 10am
---
Language
English
---
Duration
Approximately 1 Hour 30 minutes (no intermission)
---
Rating
To Be Advised (TBA)
---
Promoter Name
Singapore Repertory Theatre


---
Sponsors


Rating / Age Limit
Rating: To Be Advised (TBA)
All patrons, regardless of age, must purchase a ticket for admission. All patrons below 16 years old must be accompanied by a parent or guardian.
Late Seating Advisory:
Latecomers will be admitted at a suitable point.
Photography / Video Recording Rules
Photography, Video recording and Audio recording are strictly prohibited during the performance.
Important Safety Measures
SAFETY MEASURES IN OUR THEATRE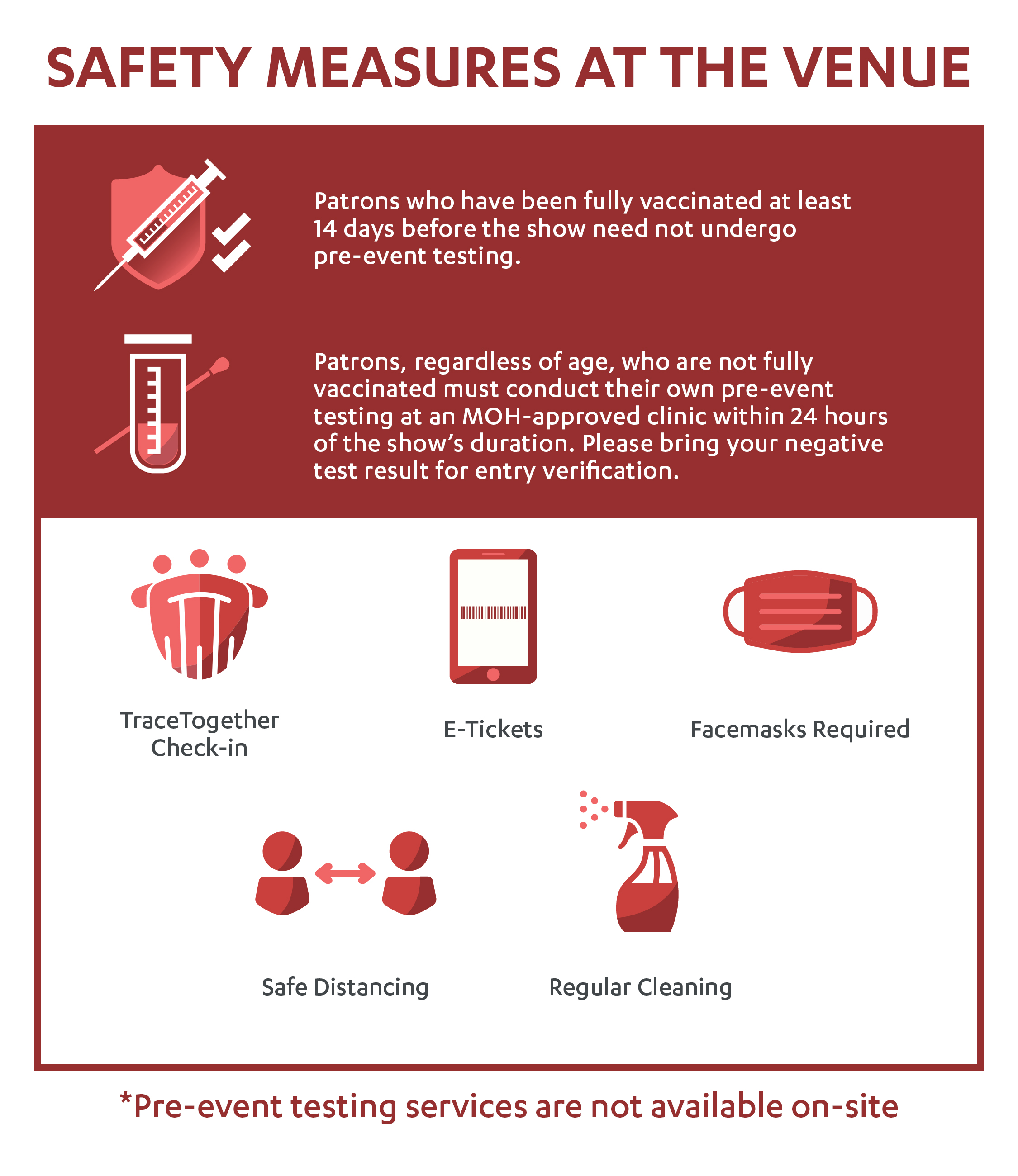 Price Details
(Excludes Booking Fee)
Please add to above price S$4 Booking Fee per ticket for tickets above S$40; S$3 Booking Fee per ticket for tickets between S$20.01 - S$40, S$1 Booking Fee per ticket for tickets between S$10.01 - $20, and S$0.50 Booking Fee per ticket for tickets between $0.01 - $10. Charges include GST where applicable.
Standard: S$35, S$30 , S$25