Huayi 华艺节 2022
Read Sing Eileen Chang (Screening) [Rated PG (Parental Guidance)]
《说唱张爱玲》(现场放映)
Zuni Icosahedron (Hong Kong)
by The Esplanade Co Ltd
Sun, 20 Feb 2022, 5.00pm

Seat Map
S$18
Huayi 华艺节 2022 Read Sing Eileen Chang (Screening) [Rated PG (Parental Guidance)] 《说唱张爱玲》(现场放映) Zuni Icosahedron (Hong Kong)
Sun, 20 Feb 2022, 5.00pm

S$18
"I am a weird girl. I have always wanted to become a genius.
There was nothing I wanted other than becoming a genius."

One of China's most celebrated and influential literary icons of the 20th century, Eileen Chang was a keen observer of modern Chinese urban life who chronicled an era through her passionately unique and progressive writing.

Read Sing Eileen Chang premiered at the Hong Kong Cultural Centre in 2020 as acclaimed Hong Kong theatre company Zuni Icosahedron's debut live-streaming experiment. Transmuted from page to stage, the production feature...
More
Start Sales Date
Esplanade&Me Priority Booking
Internet:
20 Dec 2021, 9am

SISTIC Authorised Agents:
20 Dec 2021, 10am

Esplanade Box Office:
20 Dec 2021, 12pm - 6pm

Public Sales
Internet:
21 Dec 2021 onwards, 9am

SISTIC Authorised Agents:
21 Dec 2021, 10am

Esplanade Box Office:
21 Dec 2021, 12pm - 6pm
---
Duration
Approximately 1 hour 40 minutes, no intermission
There will be a post-show discussion conducted in Chinese after the screening.
影片播放后将有以华语进行的研讨会。
---
Language
Performed in Mandarin and Cantonese, with Traditional Chinese and English subtitles.
Admission Rules of Esplanade:
SafeEntry Check-in
All patrons are required to do SafeEntry check-in at the venue via the TraceTogether app or token only. We regret that patrons who do not have the app or the token will be denied entry.
Rating/Age Limit
Admission is subject to tickets produced at the entrance.
Infants in arms or children below the age of 13 shall not be admitted.
Children 13 years and above must purchase ticket for admission.
Rating: PG (Parental Guidance)
Late Seating Advisory
You are strongly advised to be seated before the performance start time.
Latecomers will be admitted during suitable breaks, if any.
Exceptions may be made at Esplanade's discretion depending on the nature of the performance.
Photography/Video Recording Rules
No Photography, Video recording and Audio recording is allowed for this event.
Please note that photographs and videos of patrons may be taken at this event for use in our archival and publicity material.
Help Us Keep Everyone Safe
Maintain safe distancing between groups.
Keep your mask on and practice good personal hygiene.
Use the hand sanitiser provided around the centre and in the performance venues.
Strictly no food & beverage allowed in the performance venues.
Esplanade reserves the right not to admit patrons who do not comply with prevailing safe management measures.
Stay at home if you're unwell.
About Zuni Icosahedron 关于进念.二十面体
Zuni Icosahedron is an international experimental theatre company and a non-profit charitable cultural organization. Founded in 1982, it is one of Hong Kong's nine major professional performing arts companies, with the Hong Kong Cultural Centre as its venue partner since 2009.

As a premier experimental theatre company, Zuni Icosahedron sports an extensive repertoire of more than 200 original alternative theatre productions and multimedia performances. Its team has also been invited to more than 80 cities around the globe for showcases and cultural exchange.

Zuni Icosahedron's experimental spirit was the catalyst behind its pioneer role in the integration, inheritance and innovation of Chinese and Western art. Strengthened by efforts to promote intercultural and cross-disciplinary collaborations, the company has been supporting generations of new talents who eventually form the backbone of Hong Kong's creative sectors. This includes cinematography, design, comics and popular media.

The Z Innovation Lab is Hong Kong's first performing arts project to realise creative ideas using the latest theatre technology. This initiative provides a dynamic platform where new talents are nurtured, interdisciplinary insights are shared, and Hong Kong's creative industries are propelled towards sustainable development.

联合艺术总监:荣念曾、胡恩威

1982年成立的进念.二十面体,是香港最具代表性的国际实验剧团,以及九个主要专业艺团之一。进念于2009年起获选为香港文化中心场地伙伴,是个非牟利注册的慈善文化团。

进念致力推动实验剧场创作,原创剧场作品超过二百出,曾获邀前往演出及交流的城市遍及欧、亚、美等地八十多个城市。

进念从剧场出发的实验精神,开创中西艺术的融合、传承与创新,推动国际跨界跨类别的交流合作,滋养了多代新锐人材,成为香港设计界、电影、摄影、漫画、流行媒体等多种领域的中坚分子。

"进念舞台创新实验室"为香港首个融合舞台崭新科技与创意的表演艺术计划,向跨界专业分享知识,培训新力军,推动香港创意产业可持续发展。
As the co-artistic Director cum Executive Director of Zuni Icosahedron, Mathias Woo wears several creative hats as a scriptwriter, director, producer and curator. His theatre productions delve into a wide range of subjects such as literature, history, architecture, religion and ongoing political affairs. Realised through outstanding visuals on stage, they have captured the imaginations of diverse audiences during international tours.

Since 2017, Mathias has been curating and designing the Z Innovation Lab — an initiative that executes innovative ideas using the latest stage technology. The project won the Red Dot Design Award in 2020 and the DFA Design for Asia Awards in 2021.

进念・二十面体联合艺术总监暨行政总裁,从事编剧、导演、监制和策画等多方面的工作,是跨界剧场及多媒体剧场先锋,作品以强烈视觉影像建构剧场美学,作品曾应邀于世界各地演出,主题涵盖文学、历史、时政、建筑、宗教。从2017起策画"Z Innovation Lab舞台创新实验室",发掘表演艺术与舞台崭新科技的各种可能,项目接连获2020 年德国红点设计大奖及2021年DFA亚洲最具影响力设计奖。
From 1 Jan 2022, there will no longer be a concession for unvaccinated individuals to perform Pre-Event Testing in lieu of being fully vaccinated. All patrons aged 13 and above need to be fully vaccinated# against COVID-19.

​​​​​​#Full vaccination refers to:
• having received the appropriate regimen of World Health Organisation Emergency Use Listing (WHO EUL) vaccines including their respective duration post-vaccination for the vaccine to be fully effective, and had their vaccination records ingested in MOH's national IT systems
• recovery from a COVID-19 infection within the last 180 days

All patrons are required to do SafeEntry check-in at the venue via the TraceTogether app (version 2.11 and above) or token only. Other modes of SafeEntry check-in will not be accepted.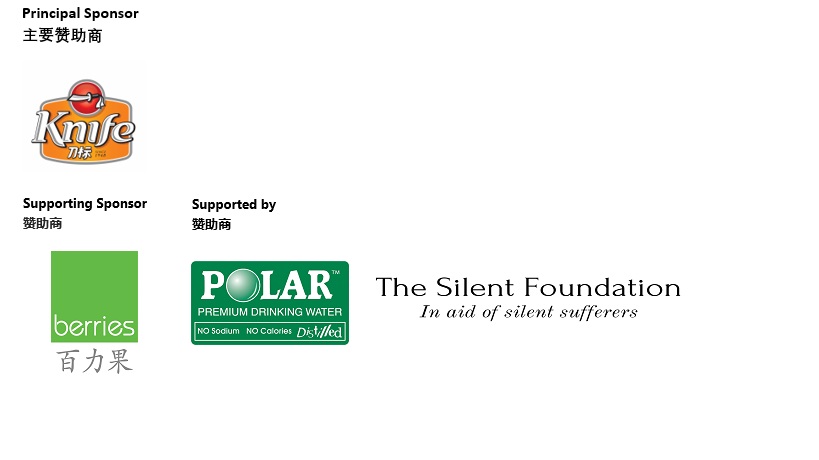 Price Details
(Excludes Booking Fee)
Please add to above price S$4 Booking Fee per ticket for tickets above S$40; S$3 Booking Fee per ticket for tickets between S$20.01 - S$40, S$1 Booking Fee per ticket for tickets between S$10.01 - $20, and S$0.50 Booking Fee per ticket for tickets between $0.01 - $10. Charges include GST where applicable.
15% savings for E&Me Black members
10% savings for E&Me White members
5% savings for E&Me Discover members (Subject to availability)
$14 for Student, Senior Citizen (aged 60 years and above), NSF and PWDs
For wheelchair-accessible seats, please call Esplanade at 6828 8377 for assistance
Verification: Present valid student ID/IC/SAF11B
Please note that random checks on concession tickets will be conducted at the point of entry
Patrons unable to present proof of eligibility are required to upgrade their concession tickets to full price tickets
Subject to availability