CANA FILM FESTIVAL 4
A SHELTER AMONG THE CLOUDS [PG13] - SOME MATURE CONTENT
by Cana Film Festival
Sun, 13 Jun 2021 1.30pm

S$10
Event is over!
This event has ended and no longer available for booking.
A psychologically damaged shepherd living in an Albanian village has found solace in the harmony and warmth of his family where different religious faiths co-exist that are tested by the will drawn up by their father, a former communist that is dying.

Besnik is a lonely shepherd and devoted Muslim, haunted by unfulfilled love. He is the son of a Catholic mother and formerly Communist father whom he takes care of in an Albanian village in the mountains. Up here, Christians and Muslims have found a way to co-exist peacefully. Even after the discovery that the old mosque used to be ...
More
Donate to CANA THE CATHOLIC CENTRE.
Scan PayNow QR using your digibank on your mobile.

UEN: T06SS0193G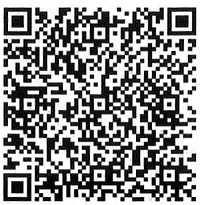 God loves a cheerful Giver.
2 Corinthians 9:7
Start Sales Date
Bundle Sales
All Channels:
6 May 2021, 12pm

Standard Sales
Internet:
17 May 2021, 12am

Other channels:
17 May 2021, 10am
---
Language
Albanian with English subtitles/surtitles
---
Duration
Approximately 2 hours 10 minutes, inclusive of panel discussion
Rating / Age Limit
Rating: Parental Guidance 13 [PG13] - Some Mature Content
Suitable for persons aged 13 and above but parental guidance is advised for children below 13.
Admission is subject to tickets produced at the entrance

Photography / Video Recording Rules
No photography, video recording and audio recording is allowed for this event.
Vimeo is blocked in the following countries because their governments have instituted a ban on the platform:
China
North Korea
Iran
Cuba
Indonesia
In addition, Vimeo is prohibited by their State Department from doing business in:
Sudan
Syria
An interesting thought provoking and reflective movie. It is also sad as it shows how human and material desires can mess up family life.
The interplay between Christians and Muslims as seen also offers a good reflection as to how religions can either be complementary or divisive.

Robert Budina works as an independent film producer and director. He graduated from the Theatre Directing department in the Academy of Arts and has directed and written several theater plays. Together with Sabina Kodra he formed the ERAFILM Production Company in 2001. Robert has filed numerous roles as executive producer, supervisor production in various international coo productions. A Shelter Among The Clouds is his second feature film after the Lulebore (2005) short film, and his first feature film Agon (2012) (Albanian entrance Academy Award Best Foreign Feature 2014), which screened at more than 20 festivals around the world.

CANA Film Festival promises to engage film enthusiasts in a visual extravaganza with themes that inspire discourse on the state of humanity and shed light on social issues through the power of storytelling.

Films that will be screened look to espouse the universality of Catholic Social Teachings through depictions of good versus evil, friendship, hope and disappointments, life, love and loss in the selection of films to be screened. The festival encourages all to participate in conversations and reflections on the principles of Catholic Social Teachings.

Examples of these Catholic Social Teachings (CSTs) include Dignity of the Human Person, Dignity of Work, Promotion of Peace etc. The screenings are paired with panel discussions with experts relevant to the social theme highlighted in the films in an effort to inspire audiences to live a more purposeful and authentic life.

More info about CSTs can be found here: https://canafilmfestival.com/catholic-social-teachings/
Price Details
(Excludes Booking Fee)
Please add to above price S$4 Booking Fee per ticket for tickets above S$40; S$3 Booking Fee per ticket for tickets between S$20.01 - S$40, S$1 Booking Fee per ticket for tickets between S$10.01 - $20, and S$0.50 Booking Fee per ticket for tickets between $0.01 - $10. Charges include GST where applicable.