CANA FILM FESTIVAL 4
Rocca Changes the World [PG]
by Cana Film Festival
Mon, 22 Nov 2021 7pm (Online Stream) & Sun, 28 Nov 2021 2.30pm (CANA @ Waterloo)

S$10
Event is over!
This event has ended and no longer available for booking.
With never-ending optimism Rocca proves together with her new friends, that even a child has the power to change the world

Brave, funny, and one of a kind: that's Rocca. Rocca is elven years old and lives a rather unique life. While her dad is watching over her as an astronaut from outer space, Rocca lives alone with her squirrel and is attending a normal school for the first time in her life. At school her carefree and non-conformist way of life instantly stands out. She fearlessly confronts the class bullies, because first and foremost Rocca stands up for justice. That's why sh...
More
Donate to CANA THE CATHOLIC CENTRE.
Scan PayNow QR using your digibank on your mobile.

UEN: T06SS0193G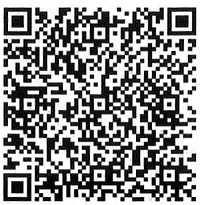 God loves a cheerful Giver.
2 Corinthians 9:7
Start Sales Date
Internet & Mobile:
8 Oct 2021, 9am

Other channels:
8 Oct 2021, 10am
---
Language
German with English subtitles/surtitles
---
Duration
Approximately 2 hours 11 minutes, inclusive of dialogue discussion
Rating / Age Limit
Rating: Parental Guidance [PG]
Suitable for all, but parents should guide their young
Admission is subject to tickets produced at the entrance

Photography / Video Recording Rules
No photography, video recording and audio recording is allowed for this event.
A very heart-warming film that highlights the unique personality of each person as seen in the person of the 'heroine' Rocca.
The reality that sometimes it's people we love most that are capable of hurting us and vice versa is portrayed too.
Born at the 1st of September 1979 in Erbach – Germany. She was influenced by theatre throughout her youth, Katja Benrath pursued that career in her early professional life. She became a costume designer and worked for Pina Bausch's dance company. Subsequently she completed her studies in Singing and Acting in Vienna, Austria where she also discovered filmmaking. Her first short films (BABYDOLL, NO ONE PUKES IN HEAVEN & TILDA) have been playing successfully on many international festivals and won international awards. During her master studies at Hamburg Media School she directed WHERE HAVE YOU BEEN, SECRECIES and WATU WOTE, her graduation project, which was awarded with many prizes, including the student Academy Award® and a nomination for the Oscars®.
CANA Film Festival promises to engage film enthusiasts in a visual extravaganza with themes that inspire discourse on the state of humanity and shed light on social issues through the power of storytelling.

Films that will be screened look to espouse the universality of Catholic Social Teachings through depictions of good versus evil, friendship, hope and disappointments, life, love and loss in the selection of films to be screened. The festival encourages all to participate in conversations and reflections on the principles of Catholic Social Teachings.

Examples of these Catholic Social Teachings (CSTs) include Dignity of the Human Person, Dignity of Work, Promotion of Peace etc. The screenings are paired with panel discussions with experts relevant to the social theme highlighted in the films in an effort to inspire audiences to live a more purposeful and authentic life.

More info about CSTs can be found here: https://canafilmfestival.com/catholic-social-teachings/
Price Details
(Excludes Booking Fee)
Please add to above price S$4 Booking Fee per ticket for tickets above S$40; S$3 Booking Fee per ticket for tickets between S$20.01 - S$40, S$1 Booking Fee per ticket for tickets between S$10.01 - $20, and S$0.50 Booking Fee per ticket for tickets between $0.01 - $10. Charges include GST where applicable.
In-Venue & Online Stream: S$10