CANA FILM FESTIVAL 4
HEAVY CRAVING [NC16] - SOME MATURE CONTENT
by Cana Film Festival
Tue, 23 Nov 2021 & Thu, 2 Dec 2021

S$10
CANA FILM FESTIVAL 4 HEAVY CRAVING [NC16] - SOME MATURE CONTENT
Tue, 23 Nov 2021 & Thu, 2 Dec 2021

S$10
A chubby lunch lady tries to lose weight to fit in, but her craving for acceptance takes a wild turn when she loses something more important than her weight. 

Thirty years old and 105 kilograms of weight, lunch lady Ying-Juan was dealt a bad hand. She works at her mother's childcare center and has a harder time fitting in than a T-Rex in a petting zoo. On her birthday, Ying-Juan's mother signs her up for a weight loss program. To earn her mom's approval, Ying-Juan reluctantly joins the class. 

But things change when Ying-Juan meets Wu, a deliveryman who bears a checker...
More
Donate to CANA THE CATHOLIC CENTRE.
Scan PayNow QR using your digibank on your mobile.

UEN: T06SS0193G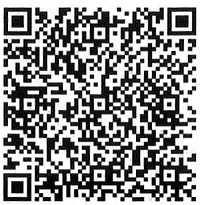 God loves a cheerful Giver.
2 Corinthians 9:7
Start Sales Date
Internet & Mobile:
8 Oct 2021, 9am

Other channels:
8 Oct 2021, 10am
---
Language
Mandarin with English subtitles/surtitles
---
Duration
Approximately 1 hour 59 minutes, inclusive of dialogue discussion
Rating / Age Limit
Rating: No Children Under 16 [NC16] - Some Mature Content
Suitable for persons aged 16 and above
A very relevant topic of the need (especially among the youth) to be physically attractive to be socially accepted.
Sadly even the mother pressurises the protagonist Ying Juan to get slimmer. Other great themes - friendship, acceptance, self-acceptance, inner beauty, gifts/talent.

CANA Film Festival promises to engage film enthusiasts in a visual extravaganza with themes that inspire discourse on the state of humanity and shed light on social issues through the power of storytelling.

Films that will be screened look to espouse the universality of Catholic Social Teachings through depictions of good versus evil, friendship, hope and disappointments, life, love and loss in the selection of films to be screened. The festival encourages all to participate in conversations and reflections on the principles of Catholic Social Teachings.

Examples of these Catholic Social Teachings (CSTs) include Dignity of the Human Person, Dignity of Work, Promotion of Peace etc. The screenings are paired with panel discussions with experts relevant to the social theme highlighted in the films in an effort to inspire audiences to live a more purposeful and authentic life.

More info about CSTs can be found here: https://canafilmfestival.com/catholic-social-teachings/
Price Details
(Excludes Booking Fee)
Please add to above price S$4 Booking Fee per ticket for tickets above S$40; S$3 Booking Fee per ticket for tickets between S$20.01 - S$40, S$1 Booking Fee per ticket for tickets between S$10.01 - $20, and S$0.50 Booking Fee per ticket for tickets between $0.01 - $10. Charges include GST where applicable.