CANA FILM FESTIVAL 4
JOHN DENVER TRENDING [PG13] - SOME MATURE CONTENT
by Cana Film Festival
Sat, 27 Nov 2021 2.30pm (CANA @ Waterloo) & Tue, 30 Nov 2021 7pm (Online Stream)

S$10
CANA FILM FESTIVAL 4 JOHN DENVER TRENDING [PG13] - SOME MATURE CONTENT
Sat, 27 Nov 2021 2.30pm (CANA @ Waterloo) & Tue, 30 Nov 2021 7pm (Online Stream)

S$10
His name is John Denver Cabungcal, a Grade 8 student. All he really wants is to do well in school and bring good grades to his mother. But one day, a classmate accuses him of stealing an IPAD. After his classmate's persistent allegation, John Denver snaps and assaults his accuser. Unluckily for him, someone records the incident and posts the video on social media. In just five days, this ordinary farm boy's life is suddenly overturned.

Based on harrowing true stories, John Denver Trending is a reportage, a cautionary tale that bookmarks a period in our lives when we allow social ...
More
Donate to CANA THE CATHOLIC CENTRE.
Scan PayNow QR using your digibank on your mobile.

UEN: T06SS0193G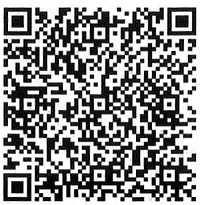 God loves a cheerful Giver.
2 Corinthians 9:7
Start Sales Date
Internet & Mobile:
8 Oct 2021, 9am

Other channels:
8 Oct 2021, 10am
---
Language
Tagalog with English subtitles/surtitles
---
Duration
Approximately 2 hours 8 minutes, inclusive of dialogue discussion
Rating / Age Limit
Rating: Parental Guidance 13 [PG13] - Some Mature Content
Suitable for persons aged 13 and above but parental guidance is advised for children below 13
Admission is subject to tickets produced at the entrance

Photography / Video Recording Rules
No photography, video recording and audio recording is allowed for this event.
An excellent story on showing compassion, care and values that would build society. The tensions as to how to help and whether one should help or not is also highlighted very realistically in the different scenarios presented.
It gives an insight into the poverty of what is thought to be a rich developed country, not only in terms of material poverty but also emotional poverty and family love. And it takes a child with a compassionate heart to make life better for others.

ARDEN ROD CONDEZ hails from Pandan, Antique, Philippines. He has been a writer of ABS-CBN Corporation, the largest media conglomerate in the Philippines, for almost 15 years.

He is a graduate of the University of the Philippines in the Visayas with a degree in Broadcast Communication. He also took a second major in literature, specializing on the literature of Western Visayas in the Philippines, where Mr. Condez came from. Western Visayas cradles the oldest Malay settlement in the Philippines and until now, its people practice pre-Hispanic traditions. It is these old traditions at a time of burgeoning influence of modern technology that he wants to do films about.

John Denver Trending is Mr. Condez's directorial debut.
CANA Film Festival promises to engage film enthusiasts in a visual extravaganza with themes that inspire discourse on the state of humanity and shed light on social issues through the power of storytelling.

Films that will be screened look to espouse the universality of Catholic Social Teachings through depictions of good versus evil, friendship, hope and disappointments, life, love and loss in the selection of films to be screened. The festival encourages all to participate in conversations and reflections on the principles of Catholic Social Teachings.

Examples of these Catholic Social Teachings (CSTs) include Dignity of the Human Person, Dignity of Work, Promotion of Peace etc. The screenings are paired with panel discussions with experts relevant to the social theme highlighted in the films in an effort to inspire audiences to live a more purposeful and authentic life.

More info about CSTs can be found here: https://canafilmfestival.com/catholic-social-teachings/
Price Details
(Excludes Booking Fee)
Please add to above price S$4 Booking Fee per ticket for tickets above S$40; S$3 Booking Fee per ticket for tickets between S$20.01 - S$40, S$1 Booking Fee per ticket for tickets between S$10.01 - $20, and S$0.50 Booking Fee per ticket for tickets between $0.01 - $10. Charges include GST where applicable.
In-Venue & Online Stream: S$10