CANA FILM FESTIVAL 4
UNTEACHABLE [PG]
by Cana Film Festival
Fri, 26 Nov 2021 6.30pm

S$10
Event is over!
This event has ended and no longer available for booking.
Unteachable explores the question, 'What could the joy of learning look like?' through a young woman's journey to bring empathy back into classrooms. She introduces a new teaching method aimed at empowering teenagers to rise above the negative labels assigned to them, and rekindle their innate love for learning. 

Unteachable follows Teacher Meixi as she tries out Tutorial Relationships, a novel teaching method from Mexico, in Normal-Technical Stream classes in Singapore. 

For Damian and his classmates, learning in Meixi's classroom is a deviation from...
More
Donate to CANA THE CATHOLIC CENTRE.
Scan PayNow QR using your digibank on your mobile.

UEN: T06SS0193G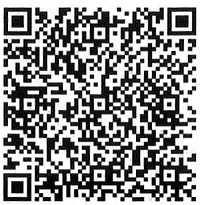 God loves a cheerful Giver.
2 Corinthians 9:7
Start Sales Date
Internet & Mobile:
8 Oct 2021, 9am

Other channels:
8 Oct 2021, 10am
---
Language
English
---
Duration
Approximately 1 hour 47 minutes, inclusive of dialogue discussion
Rating / Age Limit
Rating: Parental Guidance [PG]
Suitable for all, but parents should guide their young.
Admission is subject to tickets produced at the entrance

Photography / Video Recording Rules
No photography, video recording and audio recording is allowed for this event.
Authentically depicting the academic struggles of several students from the Normal Technical stream in a Singapore neighbourhood school, this illuminating documentary is a must-watch for teachers, students and parents hoping for a pedagogical way forward.
SHULING YONG – Director and Producer
Shuling Yong is a Singaporean documentary filmmaker with a passion for social change. She has over 10 years of documentary production experience, playing key crew positions on films such as Becoming, (Sound Recordist. Netflix, 2020), The Feeling of Being Watched (Director of Photography. Tribeca, 2018), America To Me (Location Sound Recordist. Sundance, 2018), In Time To Come (Associate Producer. Visions du Réel, 2017, dir. Tan Pin Pin), Radical Grace (Location Sound Recordist. Hot Docs, 2015) and Growing Roots (Director. Discovery Channel, 2015). Shuling does regular speaking engagements about documentary filmmaking, and has also been on the film jury of the Talking Pictures Festival in Chicago. Shuling is a Tribeca Film Institute Alumni, Kartemquin Films Diverse Voices in Docs Fellow, DocNet Southeast Asia Alumni, KOMAS Video for Change Fellow and Doc Society's Queer Impact Producers Lab Fellow. She was also selected as an honouree for DOC NYC's 40 Under 40 List 2019. Unteachable is Shuling's first feature-length documentary film as a director.

LISA TEH – Producer
Lisa Teh is a writer-producer based in Singapore. As a creative producer, Lisa's social- impact documentary, Unteachable, is the first-ever local film to win the coveted Audience Choice Award at the 30th Singapore International Film Festival. Lisa also produced Growing Roots, a documentary short which played on Discovery Channel. As a story editor at award-winning animation company, Omens Studios, Lisa works with a team of writers to create engaging and educational content for preschool television, which include shows such as Counting with Paula and Leo the Wildlife Ranger. Lisa is an alumnus of the Tribeca Film Institute, Good Pitch Southeast Asia, CNEX Chinese Documentary Forum, and Docs By The Sea.

CANA Film Festival promises to engage film enthusiasts in a visual extravaganza with themes that inspire discourse on the state of humanity and shed light on social issues through the power of storytelling.

Films that will be screened look to espouse the universality of Catholic Social Teachings through depictions of good versus evil, friendship, hope and disappointments, life, love and loss in the selection of films to be screened. The festival encourages all to participate in conversations and reflections on the principles of Catholic Social Teachings.

Examples of these Catholic Social Teachings (CSTs) include Dignity of the Human Person, Dignity of Work, Promotion of Peace etc. The screenings are paired with panel discussions with experts relevant to the social theme highlighted in the films in an effort to inspire audiences to live a more purposeful and authentic life.

More info about CSTs can be found here: https://canafilmfestival.com/catholic-social-teachings/
Price Details
(Excludes Booking Fee)
Please add to above price S$4 Booking Fee per ticket for tickets above S$40; S$3 Booking Fee per ticket for tickets between S$20.01 - S$40, S$1 Booking Fee per ticket for tickets between S$10.01 - $20, and S$0.50 Booking Fee per ticket for tickets between $0.01 - $10. Charges include GST where applicable.