CANA FILM FESTIVAL 4
KIDS' DINER [PG]
by Cana Film Festival
Sun, 28 Nov 2021 5pm

S$10
Event is over!
This event has ended and no longer available for booking.
Yuto Takano, (Kanata Fujimoto), a fifth grader, lives with his younger sister and parents who run a cafeteria. His friend Takashi on the other hand, is from a single-parent family and does not experience much of a normal childhood life. He often goes to the cafeteria for meals. One day, Yuto and Takashi meet two sisters who live in a car with their father at the riverbank. Yuto feels much pity for them and takes them to his parents' cafeteria for hot meals. Meanwhile his parents are suspicious of the girls in their adult way. Several days later, the girls' father disappears, leaving them on...
More
Donate to CANA THE CATHOLIC CENTRE.
Scan PayNow QR using your digibank on your mobile.

UEN: T06SS0193G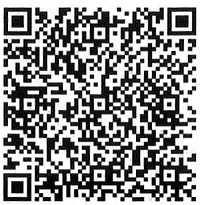 God loves a cheerful Giver.
2 Corinthians 9:7
Start Sales Date
Internet & Mobile:
8 Oct 2021, 9am

Other channels:
8 Oct 2021, 10am
---
Language
Japanese with English subtitles/surtitles
---
Duration
Approximately 2 hours 3 minutes, inclusive of dialogue discussion
Rating / Age Limit
Rating: Parental Guidance [PG]
Suitable for all, but parents should guide their young.
Admission is subject to tickets produced at the entrance

Photography / Video Recording Rules
No photography, video recording and audio recording is allowed for this event.
An unsettling, hard-hitting film that awakens people to the life-threatening consequences of careless and irresponsible actions both online and offline
The frightening hidden evil is portrayed in the the way the lies have become 'truth'. Social media can become a terrible presence in the hands of evil that destroys people and lives.
Director Taro Hyugaji
Born in Sendai City, Miyagi Prefecture in 1965 and graduated from Nihon University College of Art, Department of Film. After graduating, he studied under Kazuo Kuroki, Yasuo Matsukawa, and Susumu Hani. In 1998, he directed "Kazuo Kuroki: A Journey of Contemporary Chinese Art / Part I & Part II" (NHK). In 2005, he made his debut as a feature film director with "For Whom". While being a new director, he portrayed the topics of juvenile delinquency and the bereaved family, approaching the essence of human beings. His films have received high praise. In 2008, "Grave of the Firefly" was released at about 80 theaters nationwide, and Keiko Matsuzaka won the Supporting Actress Award at the Mainichi Film Concours, and Seiko Matsuda won the Special Jury Prize of the Japanese Movie Critics Awards. In 2009, his documentary "Creatures-The World of Touta Kaneko-" (released as a DVD from Kinokuniya Bookstore) was awarded Eibunren Award 2010 Grand Prix and the Minister of Education, Culture, Sports, Science and Technology Award at the Educational Video Festival. 2013 "Under the Sky of Nagasaki" was screened at the 16th Shanghai International Film Festival Competition. In 2014, the documentary film "Soul Realism Painter Hiroshi Noda", which depicts the creative process of realism painter Hiroshi Noda, was released. Since 2010, he has been a part-time lecturer at Nihon University's Film Department.
CANA Film Festival promises to engage film enthusiasts in a visual extravaganza with themes that inspire discourse on the state of humanity and shed light on social issues through the power of storytelling.

Films that will be screened look to espouse the universality of Catholic Social Teachings through depictions of good versus evil, friendship, hope and disappointments, life, love and loss in the selection of films to be screened. The festival encourages all to participate in conversations and reflections on the principles of Catholic Social Teachings.

Examples of these Catholic Social Teachings (CSTs) include Dignity of the Human Person, Dignity of Work, Promotion of Peace etc. The screenings are paired with panel discussions with experts relevant to the social theme highlighted in the films in an effort to inspire audiences to live a more purposeful and authentic life.

More info about CSTs can be found here: https://canafilmfestival.com/catholic-social-teachings/
Price Details
(Excludes Booking Fee)
Please add to above price S$4 Booking Fee per ticket for tickets above S$40; S$3 Booking Fee per ticket for tickets between S$20.01 - S$40, S$1 Booking Fee per ticket for tickets between S$10.01 - $20, and S$0.50 Booking Fee per ticket for tickets between $0.01 - $10. Charges include GST where applicable.