CANA FILM FESTIVAL 4
BORN IN JERUSALEM AND STILL ALIVE [PG]
by Cana Film Festival
Wed, 24 Nov 2021 7pm

S$10
Event is over!
This event has ended and no longer available for booking.
A dark romantic comedy following the life of Ronen Matalon. Born and raised in Jerusalem, Ronen begins to conduct tours of famous terror attack sites along Jaffa Street, while also taking care of his elderly and dependant father. During one of his tours he meets Asia Mulan, an ex-Jerusalem resident who lives in Barcelona and possesses an unquenchable thirst for life. They fall in love, and Ronen is torn between the forces of life and forces of death that pull on him from opposite directions.

Director's note Yossi Atia and David Ofek
"Born in Jerusalem and St...
More
Donate to CANA THE CATHOLIC CENTRE.
Scan PayNow QR using your digibank on your mobile.

UEN: T06SS0193G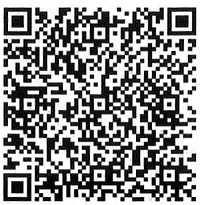 God loves a cheerful Giver.
2 Corinthians 9:7
Start Sales Date
Internet & Mobile:
8 Oct 2021, 9am

Other channels:
8 Oct 2021, 10am
---
Language
Hebrew with English subtitles/surtitles
---
Duration
Approximately 2 hours 5 minutes, inclusive of panel discussion
Rating / Age Limit
Rating: Parental Guidance [PG]
Suitable for all, but parents should guide their young
This black comedy is an appeal to sympathy. The director powerfully establishes Ronen's emotional and psychological trauma which viewers can easily identify as to the frequent sweating, phobic anxiety and/or paranoid delusion.
The film leaves us with open-ended questions about how we can see values in our differences, and yet, we learn to integrate those values in our lives.
Yossi Atia
Sam Spiegel Film School alumni and M.A. degree in directing at TAU. In 2005-2010 created and acted (with Itamar Rose) 20 short social and political films that were screened in film festivals worldwide.

David Ofek
Sam Spiegel Film School alumni. Director and writer of award winning documentary and fiction, film and TV. "Killing Grandma" 4 Israeli Academy Awards "Ha- Mangalistim" awards at international festivals

CANA Film Festival promises to engage film enthusiasts in a visual extravaganza with themes that inspire discourse on the state of humanity and shed light on social issues through the power of storytelling.

Films that will be screened look to espouse the universality of Catholic Social Teachings through depictions of good versus evil, friendship, hope and disappointments, life, love and loss in the selection of films to be screened. The festival encourages all to participate in conversations and reflections on the principles of Catholic Social Teachings.

Examples of these Catholic Social Teachings (CSTs) include Dignity of the Human Person, Dignity of Work, Promotion of Peace etc. The screenings are paired with panel discussions with experts relevant to the social theme highlighted in the films in an effort to inspire audiences to live a more purposeful and authentic life.

More info about CSTs can be found here: https://canafilmfestival.com/catholic-social-teachings/
Price Details
(Excludes Booking Fee)
Please add to above price S$4 Booking Fee per ticket for tickets above S$40; S$3 Booking Fee per ticket for tickets between S$20.01 - S$40, S$1 Booking Fee per ticket for tickets between S$10.01 - $20, and S$0.50 Booking Fee per ticket for tickets between $0.01 - $10. Charges include GST where applicable.