CANA FILM FESTIVAL 4
DOUBTFUL/MUTALIM BESAFEK [NC16] - SOME COARSE LANGUAGE AND SEXUAL REFERENCES
by Cana Film Festival
Thu, 25 Nov 2021 & Wed, 1 Dec 2021 7pm

S$10
CANA FILM FESTIVAL 4 DOUBTFUL/MUTALIM BESAFEK [NC16] - SOME COARSE LANGUAGE AND SEXUAL REFERENCES
Thu, 25 Nov 2021 & Wed, 1 Dec 2021 7pm

S$10
Assi, a screenwriter and poet, is stuck in his personal life. He is full of doubt, disturbing thoughts, and existential restlessness. He is sentenced to community service due to a drunken-driving motorcycle accident in which he was involved. For his community service, he is sent to work with juvenile delinquents in Beersheba - the desert city in southern Israel - who are under house arrest and must attend sessions with Assi in the neighborhood shelter as a condition for their parole. Their extreme personalities, their riotous energy, and their charm awaken in him curiosity and attraction; t...
More
Donate to CANA THE CATHOLIC CENTRE.
Scan PayNow QR using your digibank on your mobile.

UEN: T06SS0193G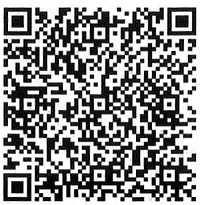 God loves a cheerful Giver.
2 Corinthians 9:7
Start Sales Date
Internet & Mobile:
8 Oct 2021, 9am

Other channels:
8 Oct 2021, 10am
---
Language
Hebrew with English subtitles/surtitles
---
Duration
Approximately 1 hours 58 minutes, inclusive of dialogue discussion
Rating / Age Limit
Rating: No Children Under 16 [NC16] - Some Coarse Language and Sexual References
Suitable for persons aged 16 and above
It's hard to believe that this is a debut film, given its power to rivet and sear. What is also amazing is Eliran Elya's use of non-actors, real kids who play the kind of at-risk kids that the film maker himself knows all too well, having come from such an environment. The authenticity shines. The well-known Israeli actor, Ran Danker, who plays the film-making teacher in DOUBTFUL physically resembles Elya and does a wonderful job of portraying both frustration and patience. That this film is based on a true story makes it even more poignant.
The film's director and scriptwriter, Eliran Elya, is a young director who grew up in Or Yehuda. After his army service and film studies at 'Camera Obscura' and directing several short films, he returned to Or Yehuda as a teacher and began a pioneering film program at 'Yuvalim' High School. During his film studies, Eliran worked with at-risk youth in Beersheba, where he worked with special and talented young people who constitute the inspiration for making this film.
CANA Film Festival promises to engage film enthusiasts in a visual extravaganza with themes that inspire discourse on the state of humanity and shed light on social issues through the power of storytelling.

Films that will be screened look to espouse the universality of Catholic Social Teachings through depictions of good versus evil, friendship, hope and disappointments, life, love and loss in the selection of films to be screened. The festival encourages all to participate in conversations and reflections on the principles of Catholic Social Teachings.

Examples of these Catholic Social Teachings (CSTs) include Dignity of the Human Person, Dignity of Work, Promotion of Peace etc. The screenings are paired with panel discussions with experts relevant to the social theme highlighted in the films in an effort to inspire audiences to live a more purposeful and authentic life.

More info about CSTs can be found here: https://canafilmfestival.com/catholic-social-teachings/
Price Details
(Excludes Booking Fee)
Please add to above price S$4 Booking Fee per ticket for tickets above S$40; S$3 Booking Fee per ticket for tickets between S$20.01 - S$40, S$1 Booking Fee per ticket for tickets between S$10.01 - $20, and S$0.50 Booking Fee per ticket for tickets between $0.01 - $10. Charges include GST where applicable.