CANA FILM FESTIVAL 4
ALEXANDRE THE FOOL [NC16] - BRIEF NUDITY
by Cana Film Festival
Sat, 27 Nov 2021 & Mon, 29 Nov 2021

S$10
CANA FILM FESTIVAL 4 ALEXANDRE THE FOOL [NC16] - BRIEF NUDITY
Sat, 27 Nov 2021 & Mon, 29 Nov 2021

S$10
Fifteen years after a psychotic event on the South China Sea flipped his life upside down, Alex, a sensitive, refined and schizophrenic man is at a crossroads. His grandmother and confidante, who would like to die with peace of mind, insists that he tries to find a girlfriend. His encounter with a young psychotic woman gives birth to an ardently passionate relationship, making him slowly drift away from his usual emotional boundaries. While the South China Sea's troubled waters well up in his mind, he gradually isolates himself, in danger of being swallowed by paranoia's unfathomable abyss....
More
Donate to CANA THE CATHOLIC CENTRE.
Scan PayNow QR using your digibank on your mobile.

UEN: T06SS0193G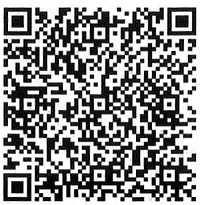 God loves a cheerful Giver.
2 Corinthians 9:7
Start Sales Date
Internet & Mobile:
8 Oct 2021, 9am

Other channels:
8 Oct 2021, 10am
---
Language
French with English subtitles/surtitles
---
Duration
Approximately 1 hour 35 minutes (inclusive of dialogue discussion)

Rating / Age Limit
Rating: No Children Under 16 [NC16 - Brief Nudity]
Suitable for persons aged 16 and above
Interesting film on the life and reflections of an intelligent man who suffers from schizophrenia
Pressure from his grandmother and family leads him to desire a normal life and a relationship with a woman. Then, also to questioning his need for medication
The support of his father and perhaps especially his personal reflection ultimately bears fruit as he reconciles with his son
After collaborating with Francois Girard and Robert Lepage, 1998 Emmy Award winner Pedro Pires directed the short films "Danse Macabre" in 2008 which won 43 awards internationally, and "HOPE" in 2010, which won a Telefilm Canada prize for Outstanding Canadian Short. In 2012, he partnered with Lepage to co-direct the feature "Triptych". The film received a Honorable mention of the Ecumenical Jury at the Berlinale International Film Festival. In 2019, he released his first documentary feature "Alexandre le fou" for which he acted as Producer, Writer and Director. The film won Best Editing in a Feature Length Documentary at the 2020 Canadian Screen Awards and was also nominated for Best Cinematography and Best Film.
CANA Film Festival promises to engage film enthusiasts in a visual extravaganza with themes that inspire discourse on the state of humanity and shed light on social issues through the power of storytelling.

Films that will be screened look to espouse the universality of Catholic Social Teachings through depictions of good versus evil, friendship, hope and disappointments, life, love and loss in the selection of films to be screened. The festival encourages all to participate in conversations and reflections on the principles of Catholic Social Teachings.

Examples of these Catholic Social Teachings (CSTs) include Dignity of the Human Person, Dignity of Work, Promotion of Peace etc. The screenings are paired with panel discussions with experts relevant to the social theme highlighted in the films in an effort to inspire audiences to live a more purposeful and authentic life.

More info about CSTs can be found here: https://canafilmfestival.com/catholic-social-teachings/
Price Details
(Excludes Booking Fee)
Please add to above price S$4 Booking Fee per ticket for tickets above S$40; S$3 Booking Fee per ticket for tickets between S$20.01 - S$40, S$1 Booking Fee per ticket for tickets between S$10.01 - $20, and S$0.50 Booking Fee per ticket for tickets between $0.01 - $10. Charges include GST where applicable.