CANA FILM FESTIVAL 4
SUSTAINABLE NATION [PG]
by Cana Film Festival
Sat, 27 Nov 2021 5pm

S$10
CANA FILM FESTIVAL 4 SUSTAINABLE NATION [PG]
Sat, 27 Nov 2021 5pm

S$10
Sustainable Nation, the new hour-long documentary from Imagination Productions, follows three individuals who are doing their part to bring sustainable water solutions to an increasingly thirsty planet.

Using solutions developed in water-poor Israel, they are working to change the status quo of a world where one in ten people lacks access to safe drinking water.

From the creators of Netflix-featured Beneath the Helmet: From High School to the Home Front, and PBS-featured Israel Inside: How a Small Nation Makes a Big Diffe...
More
Donate to CANA THE CATHOLIC CENTRE.
Scan PayNow QR using your digibank on your mobile.

UEN: T06SS0193G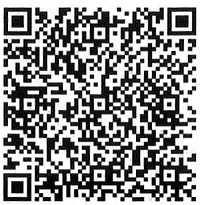 God loves a cheerful Giver.
2 Corinthians 9:7
Start Sales Date
Internet & Mobile:
8 Oct 2021, 9am

Other channels:
8 Oct 2021, 10am
---
Language
English
---
Duration
Approximately 1 hour 30 minutes, inclusive of dialogue discussion
Rating / Age Limit
Rating: Parental Guidance [PG]
Suitable for all, but parents should guide their young.
The work of this visionary trio highlights the nexus between food, energy, and water and underscores how solving these enormous challenges can help liberate women specifically, and the world at large, from life-threatening poverty, illness, and lack of opportunity.
ELI COHEN
Originally from Haifa, Cohen earned a master's degree in Material Science from the Technion. Following a successful stint with a high-tech startup, he bought a farm and moved his family to the town of Tzippori, in the Galilee. Working rst as an organic farmer, he then founded Ayala Water and Ecology, a company that seeks to revolutionize wastewater treatment through holistic solutions.
OMER GUY
Raised on a kibbutz in Israel's Jordan Valley, Guy served seven years as a ghter pilot in the Israeli air force. After getting his PhD in Soil Physics from Hebrew University, he became the Chief Agronomist at Phytec, a hi-tech company with a platform that helps farmers save water while increasing yield. He lives on kibbutz Kfar Ruppin with his wife Tammy and their four children.
CLIVE LIPCHIN
Born and educated in South Africa, Lipchin moved to Israel in his 20s. After completing his PhD at the University of Michigan, he returned to Israel and joined the faculty of the Arava Institute, where he directs the Center for Transboundary Water Management. He oversees research projects, workshops and conferences that address water and environmental problems facing Israel, Jordan and the Palestinian Authority.
BRIAN PALLA
Raised on the family farm in Bakers eld, California, Palla left to pursue a career in music. A decade later he returned and implemented a number of innovative measures to grapple with growing water scarcity in the Central Valley. He became an early adopter of Phytec technology and has become a leader of sustainable agriculture in the area.
SIVAN YA'ARI
Born in Israel and raised in France, Ya'ari earned her master's in Energy Management and Policy from Columbia University. Upon moving back to Israel, she founded Innovation Africa, a nonpro t dedicated to bringing solar technology and clean water to African villages. She divides her time between Africa, the US and Israel, which is home to her husband David and their three children.
MICAH SMITH, DIRECTOR/EDITOR/WRITER
Micah Smith is an award-winning narrative and documentary filmmaker whose films have been featured on Netflix, and have been screened at international lm festivals, the UN, British Parliament and US Congress.
CANA Film Festival promises to engage film enthusiasts in a visual extravaganza with themes that inspire discourse on the state of humanity and shed light on social issues through the power of storytelling.

Films that will be screened look to espouse the universality of Catholic Social Teachings through depictions of good versus evil, friendship, hope and disappointments, life, love and loss in the selection of films to be screened. The festival encourages all to participate in conversations and reflections on the principles of Catholic Social Teachings.

Examples of these Catholic Social Teachings (CSTs) include Dignity of the Human Person, Dignity of Work, Promotion of Peace etc. The screenings are paired with panel discussions with experts relevant to the social theme highlighted in the films in an effort to inspire audiences to live a more purposeful and authentic life.

More info about CSTs can be found here: https://canafilmfestival.com/catholic-social-teachings/
Price Details
(Excludes Booking Fee)
Please add to above price S$4 Booking Fee per ticket for tickets above S$40; S$3 Booking Fee per ticket for tickets between S$20.01 - S$40, S$1 Booking Fee per ticket for tickets between S$10.01 - $20, and S$0.50 Booking Fee per ticket for tickets between $0.01 - $10. Charges include GST where applicable.