CANA FILM FESTIVAL 4
TO THE UNKNOWN GOD [PG]
by Cana Film Festival
Sat, 19 Jun 2021 2pm

S$10
CANA FILM FESTIVAL 4 TO THE UNKNOWN GOD [PG]
Sat, 19 Jun 2021 2pm

S$10
Lucia, who lives with her teenage son Gabriel battles with the passing of her daughter Anna who succumbed to leukemia eight years earlier. Her husband, unable to cope with the daily situation lives a separate life away from the family. Lucia in a continuous variance of depression, has dedicated her nursing career to the terminally ill at a hospice. 

There she manages to calm its patients with a smile unaware they are teaching her the meaning of every day life. Lucia befriends retired professor Redetti (Paolo Bonacelli) who shares with her his own life experiences, dealing with an...
More
Donate to CANA THE CATHOLIC CENTRE.
Scan PayNow QR using your digibank on your mobile.

UEN: T06SS0193G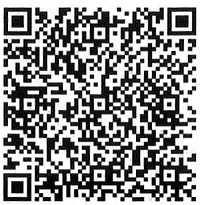 God loves a cheerful Giver.
2 Corinthians 9:7
Start Sales Date
Bundle Sales
All Channels
6 May 2021, 12pm

Standard Sales
Internet:
17 May 2021, 12am

Other channels:
17 May 2021, 10am
---
Language
Italian/German with English subtitles/surtitles
---
Duration
Approximately 2 hours 45 minutes, inclusive of panel discussion
Rating / Age Limit
Rating: Parental Guidance [PG]
Suitable for all, but parents should guide their young
Admission is subject to tickets produced at the entrance

Photography / Video Recording Rules
No photography, video recording and audio recording is allowed for this event.
Vimeo is blocked in the following countries because their governments have instituted a ban on the platform:
China
North Korea
Iran
Cuba
Indonesia
In addition, Vimeo is prohibited by their State Department from doing business in:
Sudan
Syria
"The film's contents represent today a very sensitive and central thematic horizon for sick persons and their relatives. … This drama comes together with the loss of the personal role, the difficulties to communicate with close people, the loneliness, worry as well as the lack of moral and religious values, may be once very strong, but now faded and too weak to support hope. The title recalls the New Testament (Acts of the Apostles 17, 23) and brings awareness to the religious sphere, which can help even in the midst of the many bewilderments of the contemporary men, to give sense to the extreme questions of life." Cardinale Gianfranco Fravasi, Pontificium Consilium De Cultura del Vaticano
An emotionally charged film that touches the heart of those who suffer from the loss of a loved one. It highlights the fragility of life, and the real struggles people have in the face of death.
Rodolfo Bisatti (Padua, 1960) worked with Ermanno Olmi within Ipotesi Cinema's project for over twenty years. In 1995 he established Kineo, an association for the study and research of audio-visual communication and in 2009 formed Kineofilm Productions. He has directed several workshops with focus on renewing the audio-visual language.

In 2015 he created V.A.M. (Multisensory Video Literacy) recognized by the Italian Commission of U.N.E.S.C.O. for its value related to the democratization of the audio-visual language. He is one of the founders of Terzocinema, authors' organization in 2013. It was inspired by the Argentine movement with the intent of exploring different paths from the mainstreaming' one and from the contemporary's cinematographic authors. Terzocinema (third cinema) using the lighter and last generation of digital technology, suggesting a production alternative for a free, experimental, democratic and participative cinema.
CANA Film Festival promises to engage film enthusiasts in a visual extravaganza with themes that inspire discourse on the state of humanity and shed light on social issues through the power of storytelling.

Films that will be screened look to espouse the universality of Catholic Social Teachings through depictions of good versus evil, friendship, hope and disappointments, life, love and loss in the selection of films to be screened. The festival encourages all to participate in conversations and reflections on the principles of Catholic Social Teachings.

Examples of these Catholic Social Teachings (CSTs) include Dignity of the Human Person, Dignity of Work, Promotion of Peace etc. The screenings are paired with panel discussions with experts relevant to the social theme highlighted in the films in an effort to inspire audiences to live a more purposeful and authentic life.

More info about CSTs can be found here: https://canafilmfestival.com/catholic-social-teachings/
Price Details
(Excludes Booking Fee)
Please add to above price S$4 Booking Fee per ticket for tickets above S$40; S$3 Booking Fee per ticket for tickets between S$20.01 - S$40, S$1 Booking Fee per ticket for tickets between S$10.01 - $20, and S$0.50 Booking Fee per ticket for tickets between $0.01 - $10. Charges include GST where applicable.