[CANCELLED] Flipside 2020
Only Bones by Kallo Collective (Finland)
by The Esplanade Co Ltd
Fri, 05 Jun - Sun, 07 Jun 2020

S$35
[CANCELLED] Flipside 2020 Only Bones by Kallo Collective (Finland)
Fri, 05 Jun - Sun, 07 Jun 2020

S$35
 "The creativity that has been poured into this piece is beyond measure, it is enchanting, engaging and enthralling" - Edinburgh Guide

 "…a glorious salute to one man's remarkable physicality" - The Herald

On a tiny set lit by a single bulb, endless possibilities are illuminated. Within a one metre square stage, a solo performer creates an exquisite piece of micro-physical theatre by just using just his hands and feet, and eventually his torso and seemingly uncontrollable face.

Performer Thom Monckton retur...
More
Start Sales Date
Internet:
13 Feb 2020, 9am

Other Channels:
13 Feb 2020, 10am
---
Language
English
---
Duration
Approximately 45 minutes, no intermission
Admission Rules of Esplanade:
Rating/Age Limit
Admission is subject to tickets produced at the entrance.
Infants in arms or children below the age of 6 shall not be admitted.
Children above 6 years must purchase ticket for admission.
Recommended for ages 8 and up.
Late Seating Advisory
You are strongly advised to be seated 15 minutes before the performance start time.
No admission will be allowed into the venue once the performance has commenced.
Photography/Video Recording Rules
No Photography, Video recording and Audio recording is allowed for this event.
Please note that photographs and videos of patrons may be taken at this event for use in our archival and publicity material.
TICKET HOLDER PRIVILEGES
Flash your ticket to enjoy up to 15% savings at Esplanade Mall.

15% SAVINGS
Dining
Alter Ego | #01-13D, Annexe
Gajalee Indian Seafood Restaurant | #02-12
Straits Chinese Signatures | #02-21

10% SAVINGS
Dining
Barossa | #01-11
Co+Nut+ink | #01-K7, Waterfront
Harry's | #01-05/07
Jiak Modern Tzechar | #02-14
Mischief | #01-10/12
Noosh Halal Noodle Bar and Grill | #01-13B, Annexe
Restaurant Labyrinth | #02-23 (Valid for Pre-Theatre menu only)
Supply & Demand Italian Restaurant & Rooftop Bar| #01-13, Annexe (Complimentary Garlic Truffles Fries from 10pm – 1am.)
Symphony Lounge | #03-02
The Boiler Seafood Bar & Beer | #01-13A, Annexe
The Coffee Bean & Tea Leaf | #01-02/04
The ExciseMan Whisky Bar | #02-27 (exclude bottle sales)
Tomo Izakaya | #01-09 (Valid for a la carte only)

Retail
Poster Hub | #02-15/17
The Band World | #02-08
Tong Ming Xi Gallery | #02-06

5% SAVINGS
Dining
Old School Delights | #02-25

Retail & Services
Alexandria Maison | #02-02
Alexandria Maison Singapore | #02-11
Fort Sanctuary | #02-04
Studio Haroobee | #02-20 (For first time trial lesson and/or courses)
The Analog Vault | #02-10
The Naturalist Grandeur | #02-09

PRE- & POST-SHOW MENUS AVAILABLE AT THESE OUTLETS
Barossa | #01-11
Available 5.30pm – 7.30pm daily.
Pre-show two-course set dinner at $28++. Additional house wine or half pint Archipelago at $5++

Gajalee Indian Seafood Restaurant | #02-12
Available 6pm – 8pm daily.
Pre-show lunch or dinner set from $19.90.

Restaurant Labyrinth | #02-23
Available 6pm-8pm from Thursdays to Saturdays. Last order at 6.30pm.
Four-course Pre-Theatre menu at $68++

Terms and conditions: Valid till 31 Mar 2020. Not applicable with other promotions, discounts, vouchers and offers by credit or privilege cards. Ticket stubs presented must be for shows in Esplanade – Theatres on the Bay and used on the day of the performance except for Studio Haroobee (Valid 7 days from the date of performance). Prices indicated may be subject to service charge and prevailing government taxes. Management reserves the right to amend any promotional terms and conditions without prior notice. Merchants' terms and conditions apply.

Visit www.esplanade.com/ticketholder for more details.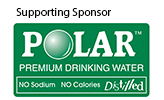 Price Details
(Excludes Booking Fee)
Please add to above price S$4 Booking Fee per ticket for tickets above S$40; S$3 Booking Fee per ticket for tickets between S$20.01 - S$40 and S$1 Booking Fee per ticket for tickets S$20 and below. Charges include GST where applicable.
Standard: S$35
(Free Seating)
Corporate / Group Bookings
For Group Booking of 20 tickets and above, please contact Esplanade Box Office at (65) 68288389 or email at boxoffice@esplanade.com
10% Discount for Early Bird
Through all SISTIC Channels
Valid from 13 Feb to 13 Mar 2020
S$28 per ticket for Student, Senior Citizen (aged 60 years old & above) and NSF
Through all SISTIC Channels
Verification: Present valid ID / Student Pass / SAF 11B (Military IC)
Please note that random checks on concession tickets will be conducted at the point of entry
Patrons unable to present proof of eligibility are required to upgrade their concession tickets to full price tickets
Through SISTIC Authorised Agents, Hotline, Internet and Esplanade Box Office

Early Bird Savings: 13 Feb to 13 Mar 2020
E&Me Black Card: 20% savings
E&Me White Card: 15% savings
E&Me Discover: 15% savings

Regular Savings: 14 Mar 2020 onwards
E&Me Black Card: 15% savings
E&Me White Card: 10% savings
E&Me Discover: 10% savings
Through SISTIC Authorised Agents, Hotline, Internet and Esplanade Box Office

15% Early Bird Savings: 13 Feb to 13 Mar 2020

10% Regular Savings: 14 Mar 2020 onwards

Enjoy savings buy purchasing two to four tickets. Sign up for free at www.esplanade.com/pips-club