Huayi 华艺节 2022
Between You and Me
《你我之间》
Nine Years Theatre (Singapore)
An Esplanade Commission
by The Esplanade Co Ltd
Fri, 11 Feb 2022 - Sat, 19 Feb 2022, 3.00pm & 8.00pm

Seat Map
S$38 - S$88
Huayi 华艺节 2022 Between You and Me 《你我之间》 Nine Years Theatre (Singapore) An Esplanade Commission
Fri, 11 Feb 2022 - Sat, 19 Feb 2022, 3.00pm & 8.00pm

S$38 - S$88
A long hidden secret rises to the fore— and with it, cracks begin to appear in the familial ties between a mother and her three daughters. Are the bonds between them strong enough to weather this impending crisis?

Forced into retirement due to her ailing health, a veteran film and TV actress finds herself missing the glitz and the attention. These days, actress Lin Li Qing occupies her time thinking up ways to battle boredom, and nagging at her three daughters for not spending enough time with her. The eldest, Shi Qi, is embroiled in a secret divorce; the second daughter, Shi Lin...
More
Start Sales Date
Esplanade&Me Priority Booking
Internet:
20 Dec 2021, 9am

SISTIC Authorised Agents:
20 Dec 2021, 10am

Esplanade Box Office:
20 Dec 2021, 12 noon - 6pm

Public Sales
Internet:
21 Dec 2021 onwards, 9am

SISTIC Authorised Agents:
21 Dec 2021, 10am

Esplanade Box Office:
21 Dec 2021, 12pm - 6pm
---
Duration
Approximately 2 hours, no intermission
---
Language
Performed in Mandarin with some English and Chinese dialect, with English surtitles.
Admission Rules of Esplanade:
SafeEntry Check-in
All patrons are required to do SafeEntry check-in at the venue via the TraceTogether app or token only. We regret that patrons who do not have the app or the token will be denied entry.
Rating/Age Limit
Admission is subject to tickets produced at the entrance.
Infants in arms or children below the age of 6 shall not be admitted.
Children 6 years and above must purchase ticket for admission.
Late Seating Advisory
You are strongly advised to be seated before the performance start time.
Latecomers will be admitted during suitable breaks, if any.
Exceptions may be made at Esplanade's discretion depending on the nature of the performance.
Photography/Video Recording Rules
No Photography, Video recording and Audio recording is allowed for this event.
Please note that photographs and videos of patrons may be taken at this event for use in our archival and publicity material.
Help Us Keep Everyone Safe
Maintain safe distancing between groups.
Keep your mask on and practice good personal hygiene.
Use the hand sanitiser provided around the centre and in the performance venues.
Strictly no food & beverage allowed in the performance venues.
Esplanade reserves the right not to admit patrons who do not comply with prevailing safe management measures.
Stay at home if you're unwell.
About Nine Years Theatre 关于九年剧场
Nine Years Theatre (NYT) is a Mandarin theatre company embedded in multicultural Singapore, and it regards Chinese culture as the foundation of its work rather than the centre of its practice. NYT presents mainly Mandarin productions, as well as multilingual and inter-disciplinary works occasionally, all with English supertitles. NYT's work is recognised for being artistically grounded, culturally challenging, for touching on universal themes and care for humanity. Therefore, it has always connected with audiences from diverse backgrounds through its work.

NYT believes in entertaining its audience, but in ways that are honest and meaningful. It hopes to engage audiences beyond performance, and to share knowledge with the larger community. It is invested in engaging in challenging and dialogic partnerships with local and international collaborators in meaningful ways.

A charity with IPC status, Nine Years Theatre is supported by the National Arts Council under the Major Company Scheme for the period from 1 April 2019 to 31 March 2022.

九年剧场是个扎根于多元文化新加坡的华语剧团。他们视中华文化为根基,却不以中华文化为中心。"九年"主要呈献华语舞台制作,也偶尔创作多元语言和跨媒介作品,演出皆配以英文字幕。他们的创作被认为在艺术上有扎实感,文化上具挑战性,情感上显普世性,并且充满了对人性的关怀。因此,一直以来他们都能够通过作品联系来自多元背景的观众。
"九年"希望以真诚且富意义的方式来娱乐观众。他们喜欢跨越演出框架和观众交流,和社群分享知识,也致力通过具挑战性和对话性的合作,来与本地和国际伙伴们进行交流。
九年剧场是一个非牟利注册之公益慈善文化团体,并获国家艺术理事会主要拨款赞助(2019年4月1日至2022年3月31日)。
From 1 Jan 2022, there will no longer be a concession for unvaccinated individuals to perform Pre-Event Testing in lieu of being fully vaccinated. All patrons (except for children aged 12 and below) need to be fully vaccinated# against COVID-19.

#Full vaccination refers to:
• having received the appropriate regimen of World Health Organisation Emergency Use Listing (WHO EUL) vaccines including their respective duration post-vaccination for the vaccine to be fully effective, and had their vaccination records ingested in MOH's national IT systems
• recovery from a COVID-19 infection within the last 180 days

All patrons are required to do SafeEntry check-in at the venue via the TraceTogether app (version 2.11 and above) or token only. Other modes of SafeEntry check-in will not be accepted.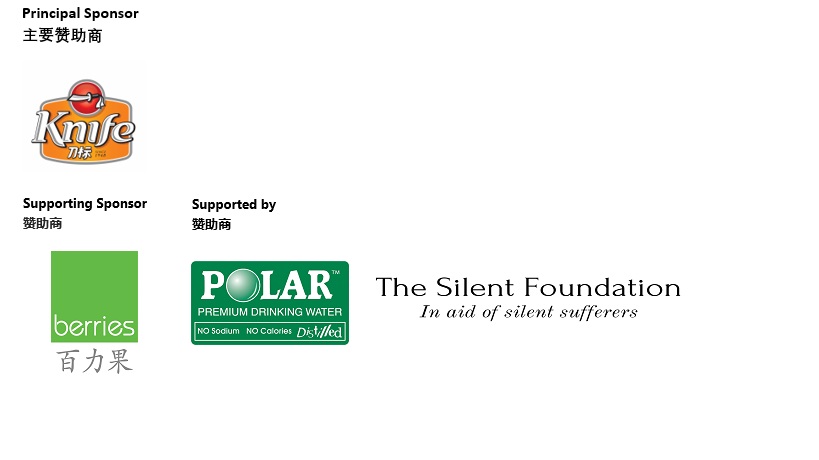 Price Details
(Excludes Booking Fee)
Please add to above price S$4 Booking Fee per ticket for tickets above S$40; S$3 Booking Fee per ticket for tickets between S$20.01 - S$40, S$1 Booking Fee per ticket for tickets between S$10.01 - $20, and S$0.50 Booking Fee per ticket for tickets between $0.01 - $10. Charges include GST where applicable.
Standard: S$88, S$58, S$38
15% savings for E&Me Black members
10% savings for E&Me White members
5% savings for E&Me Discover members (Subject to availability)
Discounts are only applicable to Cat 1
$46 and $30 for Student, Senior Citizen (aged 60 years and above) and NSF- Applicable to Cat 2 and Cat 3 only
$30 for PWDs - Applicable to Cat 1 to Cat 3 only.
For wheelchair-accessible seats, please call Esplanade at 6828 8377 for assistance
Verification: Present valid student ID/IC/SAF11B
Please note that random checks on concession tickets will be conducted at the point of entry
Patrons unable to present proof of eligibility are required to upgrade their concession tickets to full price tickets
Subject to availability