Aashayein by Salim Sulaiman featuring Singapore Indian Orchestra and Choir [G]
by Arte Compass, Zee TV & Action Replay
Sat, 13 Aug 2022 8pm

Seat Map
S$58 - S$288
Aashayein by Salim Sulaiman featuring Singapore Indian Orchestra and Choir [G]
Sat, 13 Aug 2022 8pm

S$58 - S$288
1st Mega Bollywood Live concert after 2 years at Esplanade Theatre, Singapore.

Celebrating the musical journey of internationally acclaimed artists, musicians and composer Salim -Sulaiman brothers.

A 1st of its kind collaboration with Singapore Indian Orchestra and Choir to create a magical evening rich in soulful melodies with Keys, Choir and Orchestra

The Concert starts with a soulful 1sthalf featuring a spiritual journey and tribute to the Bollywood legends. The 2ndhalf will enthrall the audience with top Salim Sulaiman's top of the chart numbers ending w...
More
Early Bird Sales
Internet & Mobile:
16 Jun 2022, 9am - 26 Jun 2022, 11.59pm

Other Channels:
16 Jun 2022, 10am - 26 Jun 2022, 11.59pm

Public Sales
Internet & Mobile:
27 Jun 2022, 12am

Other Channels:
27 Jun 2022, 10am
---
Language
Hindi
---
Duration
Approximately 2 hours 20 minutes with a 20 minutes interval
Rating / Age Limit
Rating: General
No admission for infants in arms and children below 4 years old
Children 4 years and above must purchase standard ticket for entry
Admission is subject to tickets produced at the entrance
Late Seating Advisory
You are strongly advised to be seated 15 minutes before the performance start time
No admission will be allowed into the venue once the performance has commenced
Exceptions may be made at Esplanade's discretion depending on the nature of the performance
Photography / Video Recording Rules
No Photography, Video recording and Audio recording is permitted for this event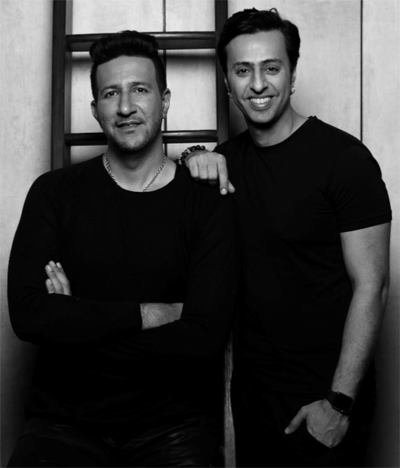 Salim and Sulaiman are among India's most respected music personalities having been composing music for over 2 decades having scored more than a 100 movies
They are the sons of composer and veteran of the film industry Sadruddin Merchant and master of their craft with training from the best
Their music incorporates cinematic, folk, electronica and Sufi influences
They have composed music for directors like Yash Chopra, Subhash Ghai and Karan Johar and collaborated with artistes such as Ustad Zakir Hussain and Ustad Sultan Khan
The duo have enthralled audiences across the world with their live concerts including performing at the opening ceremony of the FIFA World Cup 2010
They've got the Best Music award for the film 'Fashion' at New York's Syracuse International Film Festival, Filmfare, Zee Cine, IIFA, Screen & several other awards. They were also nominated for a daytime Emmy Award for composing 'Save the Tiger -Wonder Pets'
About Singapore Indian Orchestra & Choir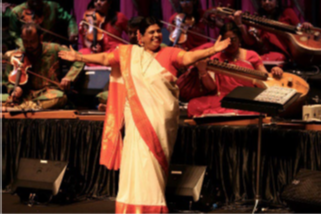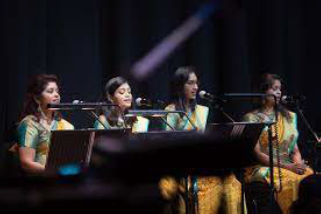 The Singapore Indian Orchestra & Choir (SIOC) is an orchestra with a companion choir established by the People's Association in 1985 in Singapore. This group of musicians consist of music students from various art schools and organizations
The choir was founded by Mrs. Lalitha Vaidyanathan-an accomplished Carnatic violinist, renowned conductor and pioneer of the Indian orchestra and fusion music for Indian orchestration
They have staged over 350 performances and are regularly invited to perform at local concerts of festivals in Singapore,Australia and Brunei
The 36-year-old performing arts group showcases the richness of Indian music with its wide range of traditional and contemporary repertoire which includes popular cinema songs, semi-classical and multi racial pieces
The Ensemble will consist of Choir and Strings ( Veena, Violins, Violas, Cello ) conducted by Mrs. Lalitha Vaidyanathan who will play alongside with Salim Sulaiman & their musicians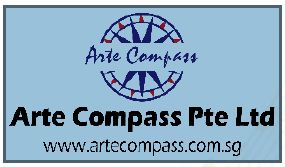 Arte Compass, a Singapore based company, is a passion driven organization that has been creating conversations through an eclectic mix of art forms such as concerts, performing arts & the atres since 2003. They have organized world class concerts featuring international artists, Ustad Zakir Hussain, Shankar Mahadevan, Hariharan, U.Shrinivas, U.Rajesh, TerryBozzio, Giovanni Hidalgo, ZhuLin, Vijay Ghate, Prof.LiuYuening, Sunidhi Chauhan, Benny Dayal, Pankaj Udhas, George Brooks, Karthik, Pritam, Mohit Chauhan, Salim Sulaiman & many eminent names.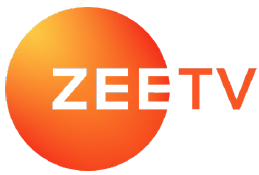 Zee Entertainment is an Indian media conglomerate with 80+ channels across 190+ countries. Been present in Singapore for almost 2 decades with Asia Pacific focussed feeds of their key channels like Zee TV and Zee Tamil. Beyond television, the digital OTT app is ZEE5. Their entertainment experience goes beyond the TV screens through content production with local talent, various on-ground events and bringing Bollywood and Kollywood to Singapore from time to time.




Action Replay Events and Entertainment Company based in Singapore manages local and global events for our clients delivering and creating unforgettable moments and experiences. Action Replay specializes in high profile events and conferences for VIP audiences as well as Entertainment Services that include theatre & musical performances. Our goal is to make ever lasting impressions in our events through engaging, executing and entertaining our clients.
Price Details
(Excludes Booking Fee)
Please add to above price S$4 Booking Fee per ticket for tickets above S$40; S$3 Booking Fee per ticket for tickets between S$20.01 - S$40, S$1 Booking Fee per ticket for tickets between S$10.01 - $20, and S$0.50 Booking Fee per ticket for tickets between $0.01 - $10. Charges include GST where applicable.
Standard: S$288, S$258, S$198, S$138, S$98, S$58
Esplanade Box: S$288
Premier Box: S$288
Box F - G: S$258
Box B - E: S$198
Restricted View: S$138, S$98, S$58
8% Concessions for NSF & Senior Citizens
Applicable to all price categories
Verification: Present valid ID/IC/SAF11B
Please note that random checks on concession tickets will be conducted at the point of entry
Patrons unable to present proof of eligibility are required to upgrade their concession tickets to full price tickets
Applicable to Cat 1 to 3 only
Enter the first 4 digits of your card number upon selection of ticket type