Raga 2022
Vilangkuppannai
(Animal Farm)
by Agam Theatre Lab
Co-produced by Esplanade — Theatres on the Bay
by The Esplanade Co Ltd
Fri, 17 Jun - Sun, 19 Jun 2022

Seat Map
S$35
Raga 2022 Vilangkuppannai (Animal Farm) by Agam Theatre Lab Co-produced by Esplanade — Theatres on the Bay
Fri, 17 Jun - Sun, 19 Jun 2022

S$35
"All animals are equal, but some animals are more equal than others."

This is the story of how a revolution goes wrong. How the genuine disaffection of those in desperate need of change becomes weaponised and putrefied by a ruthless political class.

From the brutal Stalinist regime that prompted Orwell to write this story in 1945, to the empty promises of today's demagogues, Animal Farm is a chilling reminder of how absolute power can be seized and retained.

Agam Theatre Lab is thrilled to be presenting the world premiere of this dramatic adaptation...
More
Start Sales Date
Esplanade&Me Priority Booking
Internet:
18 Apr 2022, 9am

SISTIC Authorised Agents:
18 Apr 2022, 10am

Esplanade Box Office:
18 Apr 2022, 12 noon - 6pm

Public Sales
Internet:
19 Apr 2022 onwards, 9am

SISTIC Authorised Agents:
19 Apr 2022, 10am

Esplanade Box Office:
19 Apr 2022, 12 noon - 6pm
---
Duration
Approximately 2 hours 15 mins, no intermission
---
Language
Performed in Tamil with English surtitles
Admission Rules of Esplanade:
Rating/Age Limit
Admission is subject to tickets produced at the entrance.
Infants in arms or children below the age of 6 shall not be admitted.
Children above 6 years must purchase ticket for admission.
Late Seating Advisory
You are strongly advised to be seated before the performance start time.
Latecomers will be admitted during suitable breaks, if any.
Exceptions may be made at Esplanade's discretion depending on the nature of the performance.
Photography/Video Recording Rules
No flash photography, unauthorised professional photography, video and audio recording is allowed for this event.
Please note that photographs and videos of patrons may be taken at this event for use in our archival and publicity material.
Help Us Keep Everyone Safe
Maintain safe distancing between groups.
Keep your mask on and practice good personal hygiene.
Use the hand sanitiser provided around the centre and in the performance venues.
Strictly no food & beverage allowed in the performance venues.
Esplanade reserves the right not to admit patrons who do not comply with prevailing safe management measures.
Stay at home if you're unwell.
Producer | Subramanian Ganesh
Directors | Subramanian Ganesh, Karthikeyan Somasundaram
Playwright | P Krishnan
Script Adaptation | Karthikeyan Somasundaram
Research and Songs | Nallu Dhinakharan
Assistant Director and movement choreography | Udaya Soundari
Production Manager | Charlinda Pereira
Stage Manager | Koh Yi Wei
Lighting Designer | Alberta Wileo
Set Designer | Wong Chee Wai
Sound Designer | Ramesh Krishnan
Makeup Artiste | Kel Liew, Norehan Fung & team
Costume Designer | Mumtaz Maricar
Assistant Stage Manager | Patricia Gabriel, Pavinyaa
Surtitles | Durga Devi
Mohan V
Karthikeyan Somasundaram
Udaya Soundari
Saravanan
Mano Vikneshwaran
Vinith Kumar
T Sangitha
Keerthana Kumarasen
Nallu Dhinakharan
Shaikh Yasin
Indu Elangovan Ponkumaran
Karls Karthikeyan
Akhilesh Dayal
Producer and Director | Subramanian Ganesh

Subramanian Ganesh's body of work spans various fields in the performing arts, embracing a wide range of roles such as directing, acting and lighting design. A committed practitioner with a desire to push artistic boundaries among his generation, Ganesh is a promising figure at the forefront of Singapore's Tamil theatre scene. He started his theatre journey as an actor 16 years ago. He has since built an impressive portfolio, working with almost all of the Tamil theatre companies in Singapore. Ganesh founded Agam Theatre Lab in 2019. By working with a multitude of professional groups, he has displayed a ceaseless zest to hone his craft as a director and a collaborator of theatre works. Some of his notable critically acclaimed plays are Othello – The fall of a Warrior, Kullanari, Murasu, Adukku Veetu Annasamy and the recently staged ReSomma, all of which had raving reviews from audiences and media alike.

Director and script adaptation | Karthikeyan Somasundram

Karthikeyan Somasundaram, First Class (Honours) graduate from LASALLE College of the Arts, is one of Singapore's most prominent and dynamic creative personalities. In a career spanning two decades, Karthik has directed, acted in and designed many landmark Singapore theatre productions. Some of his recent works includes Requiem for Change (David Glass), Henry V (Adam Marple), Pinter Triple Bill: Ashes to Ashes, Mountain Language, New World Order (Effendy Ibrahim), Medea (Elizabeth De Roza) and Golden Dragon (Aubrey Mellor). He has worked with directors such as Selvananthan of Avant Theatre (Romz & Julz), Vadi PVSS of 'Miror' Theatre (Kalinga: The Separation, Thondan), and Ganesh Kasi of Group of Theatre Enthusiasts (Othello, Murasu). He has also worked in stage management and lighting design, as well asdirected plays. His most recent directorial work isAdukku Veettu Annasamy as part of the Esplanade's Raga series in 2016. He received awards for Best Actor (Annamalai) and Best Infotainment Host (Sathuranga Vettai) in Pradhana Vizha Awards 2016, Vasantham MediaCorp. He has acted and hosted in several award-winning shows in Vasantham. He continues to work in challenging roles in television and theatre.

Playwright | P Krishnan

P. Krishnan, also known as Puthumaithasan, is regarded as one of Singapore's Tamil literary pioneers. He is a prolific short-story writer, playwright, poet and radio broadcaster, with an oeuvre comprising more than 40 stories, 100 essays and 360 plays. Over the course of his career, P. Krishnan has received many awards for his contributions to Tamil literature. He was conferred the Cultural Medallion for Literary Arts in 2008. Krishnan has won many awards for his contributions to Tamil literature. These include the Merit Award presented by the National Book Development Council in 1994 for Puthumaithasan Kathaigal, the Thamizhavel Award by the Association of Singapore Tamil Writers in 1998, and the Tamil Literary Award by the Tamil Language and Cultural Society in 2006. Krishnan is one of the writers featured in the National Library Board's Singapore Literary Pioneers Gallery, which was established in 2006. In 2012, the National Library Board organised an exhibition titled P. Krishnan: His Literary Journey, which showcased his literary works and other accomplishments.

Research and Songs | Nallu Dhinakharan

Nallu Dhinakharan graduated from National University of Singapore in 2013 with an Honours Degree in Geography. His pioneering work in Cultural Geography on performativity in Tamil theatre and bharathanatyam in Singapore has been well-cited in several research papers. He has recently completed his Masters in Humanities Education at the National Institute of Education. He is skilled in various fields such as research, which led to landmark plays such as Murasu (commissioned by SG50), as well as musical productions and children's plays. A trained vocalist and flautist, Nallu has also been a theatre practitioner for 15 years, and has been involved in close to 40 productions in various creative capacities.

Production Management | Charlinda Pereira

Charlyn Linda Pereira (aka Charlinda Pereira) is a production manager and stage manager with experiences in small to large scale commercial and community projects in Singapore. Having trained in Events Management, Arts Management, and Technical Theatre at LASALLE College of the Arts (Bachelor of Arts, Honours), she continues to actively contribute to the arts and entertainment scene, building many strong positive relationships and working environment as a vibrant arts manager. With a hunger to grow, learn and adapt at every opportunity, she believes in sharing knowledge, ideas and skills. This allows her to be ready to take on any challenges gracefully and deliver the best possible results with an emphasis on teamwork, effective interpersonal skills and detail,

Stage Management | Koh Yi Wei

Yi Wei is a production manager and a stage manager who was trained Events Management, Arts Management, and Technical Theatre at LASALLE College of the Arts (Bachelor of Arts, Honours). She has worked with several arts companies and prides herself with professional conduct, management and artiste management, as well as constantly growing herself and improving her skills.

Lighting Designer | Alberta Wileo

Alberta is a freelance lighting designer and theatre artist. Over the past 18 years, he has designed for many professional performing arts companies in Singapore, such as Arts Fission, Action Theatre, Singapore Repertory Theatre, Singapore Symphony Orchestra and more, as well as around the world across Malaysia, Indonesia, Japan, France and the USA. His dynamic lighting designs covers a wide spectrum of genres and forms including theatre, opera and dance. His commercial work have been staged on both the local and international arts scene. As a supervisor and a mentor to many younger lighting designers, Alberta has been an inspiration to the next generation of technicians.

Set Designer | Wong Chee Wai

Wong Chee Wai is a full-time freelance set designer. He has designed and worked with various performing arts companies in Singapore. Among the productions on which he has recently worked are Michael Chiang & Dick Lee's Beauty World, Esplanade The Studios series' Emily of Emerald Hill, Descendants of the Eunuch Admiral, The Lady of Soul and Her Ultimate 'S' Machine; Pangdemonium's Tribes, Circle Mirror Transformation; W!LD RICE's Hotel, Monkey Goes West, Public Enemy, The House of Bernarda Alba; The Necessary Theatre's GITANJALI [I Feel the Earth Move]; Blank Space Theatre's Red, Freud's Last Session; The Theatre Practice's Legends of the Southern Arch, If There're Seasons; Sightlines Production's Lord of The Flies, Everything But The Brain, Boom; Nine Years Theatre's Red Demon, Art (Huayi 2014), Who's Afraid of Virginia Woolf? (Macao Arts Festival 2013),Twelve Angry Men (Huayi 2013), Sing'Theatre's A Singaporean In Paris, French Kiss and 8 Women.

Sound Designer | Ramesh Krishnan

Ramesh Krishnan (Singapore) is a sound designer, music creative and DJ. Ramesh's inception as a sound designer started in 2004 when he collaborated on Marseilles-based artist Mathieu Briand's Derrière Le Monde Flottant at the Musée d'art Contemporain in Lyon. He ventured into exploring stimulation, play and perception with electronic music and technology. In 2009, he took on Quest for Immortality and Singapore 1960, exhibitions held at National Museum of Singapore in which he created original compositions by rearranging historical recordings into experimental soundscapes. Krishnan received the President's Design Award 2010 for Quest for Immortality.
Mask-wearing is required for all indoor events.
Supported by: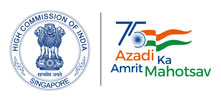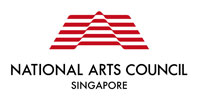 Price Details
(Excludes Booking Fee)
Please add to above price S$4 Booking Fee per ticket for tickets above S$40; S$3 Booking Fee per ticket for tickets between S$20.01 - S$40, S$1 Booking Fee per ticket for tickets between S$10.01 - $20, and S$0.50 Booking Fee per ticket for tickets between $0.01 - $10. Charges include GST where applicable.