CANA FILM FESTIVAL 4
ZAROJELENTES/FINAL REPORT [PG]
by Cana Film Festival
Wed & Fri 8 & 10 Sep 2021

Seat Map
S$12
Event is over!
This event has ended and no longer available for booking.
A renowned professor of cardiology, who in his youth wanted to be an opera singer, returns to his village after retirement to become the local GP.

In the village he faces unresolved conflicts, the attitude of servitude, how rumours and fake news can manipulate general opinion, and the intricate network of interdependent relationships. The only person with whom he can share his troubles is his childhood classmate who is now the village priest.

He clashes with the mayor of the village over a forest spring falsely claimed to have healing properties. He is so savagely atta...
More
Donate to CANA THE CATHOLIC CENTRE.
Scan PayNow QR using your digibank on your mobile.

UEN: T06SS0193G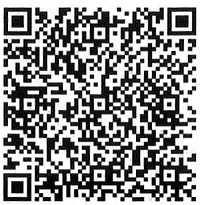 God loves a cheerful Giver.
2 Corinthians 9:7
Start Sales Date
Standard Sales
All Channels:
1 August 2021, 12pm
---
Language
Mandarin & Hungarian with English subtitles/surtitles
---
Duration
Approximately 2 hours only

Rating / Age Limit
Rating: Parental Guidance [PG]
Suitable for all, but parents should guide their young
Admission is subject to tickets produced at the entrance

Photography / Video Recording Rules
No photography, video recording and audio recording is allowed for this event.

​​​​​​​Food & Beverage
Please take note that no food and beverages are allowed to be consumed at all physical screenings.
Veteran Hungarian helmer István Szabó's latest feature is a sedate contemplation of old age

There's a camera composition that Final Report constantly returns to, which when described, sounds like the set-up to a joke. At many instants through the story, we see the oddly droll image of a doctor (Klaus Maria Brandauer) and a priest (Károly Eperjes) sitting across from one another on a rickety sailboat balanced precariously on a small, marshy lake. Dry remarks are traded, their boat a sanctuary from their small Hungarian village which they're united in their hatred for. This alternately condescending and wry tone suffuses all of Final Report, István Szabó's latest feature in a decorated career now entering its seventh decade. Released back in February in its originating country of Hungary, it had its international premiere yesterday in Tallinn Black Nights' main competition.

in the village, he's met with more disdain and jealousy, finding an opponent in the slick local mayor (András Stohl), who won't pay for vital medical equipment and wants to turn the locale into a bland tourist trap. Many great self-referential films have an element of auto-critique; here, Ivan is almost a deified figure who represents all that is good and worldly, the last bastion against a country sick to its soul. In the most regressive touch, women beyond his wife, from his medical assistant to a church choirmaster (Éva Kerekes) known patronisingly as "Singing Erszi", fall into his arms, denoting him as the local Lothario.
Born in 1938, Budapest.

Oscar-winning István Szabó is the most internationally acclaimed Hungarian filmmaker since the 1960s. After graduating from the Academy of Drama and Film in 1957, he became a founding member of the Balázs Béla Stúdió. He gained worldwide recognition with his lyrical diploma film You.

His first feature film, Age of Daydreaming, came out in 1964. Working in the tradition of European auteurism, most of his 17 feature films represent many of the historical and psychological conflicts of Central Europe's recent history as well as of his own personal history. His flashback and dream-styled films (Age of Daydreaming, Father, Love Film) led him to become a well-known director of Hungarian 'new wave' cinema.

Besides feature films, he has also directed several poetic films about Budapest (Budapest, Why I Love it). These are plagued by thirty years of dream-history and loss, including World War II, the communist dictatorship and the uprising of 1956.

He achieved his greatest international success with Mephisto (1981), which, along with three other films, were nominated for Academy Awards (Confidence, Colonel Redl and Hanussen). The first of the three won a Silver Bear at the West Berlin Film Festival and was the first to be nominated for an Oscar, in 1980.

Szabó's films have in total won more than 40 prestigious awards all over the world: Mephisto winning the Academy Award for Best Foreign Language Film, Best Screenplay Award and the FIPRESCI Prize at Cannes, all in 1981, followed by the National Board of Review Award for Best Foreign Language Film from New York Film Critics and the David di Donatello Award in 1982; Colonel Redl winning a BAFTA Award and a Golden Globe; and Hanussen being nominated in 1988 for a Felix Award and a Golden Globe, among others.

After his 'Klaus Maria Brandauer trilogy', Szabó continued to make international coproductions, filming in a variety of languages, with world cinema's finest talents and at several European locations. Some titles include Meeting Venus (1991), Sunshine (1999, Golden Globe Nomination), which won three European Film Awards, Taking Sides (2001), Being Julia (2004, Golden Globe for Annette Bening) and The Door (2012).
CANA Film Festival promises to engage film enthusiasts in a visual extravaganza with themes that inspire discourse on the state of humanity and shed light on social issues through the power of storytelling.

Films that will be screened look to espouse the universality of Catholic Social Teachings through depictions of good versus evil, friendship, hope and disappointments, life, love and loss in the selection of films to be screened. The festival encourages all to participate in conversations and reflections on the principles of Catholic Social Teachings.

Examples of these Catholic Social Teachings (CSTs) include Dignity of the Human Person, Dignity of Work, Promotion of Peace etc. The screenings are paired with panel discussions with experts relevant to the social theme highlighted in the films in an effort to inspire audiences to live a more purposeful and authentic life.

More info about CSTs can be found here: https://canafilmfestival.com/catholic-social-teachings/
Price Details
(Excludes Booking Fee)
Please add to above price S$4 Booking Fee per ticket for tickets above S$40; S$3 Booking Fee per ticket for tickets between S$20.01 - S$40, S$1 Booking Fee per ticket for tickets between S$10.01 - $20, and S$0.50 Booking Fee per ticket for tickets between $0.01 - $10. Charges include GST where applicable.
Standard (Filmgarde): S$12